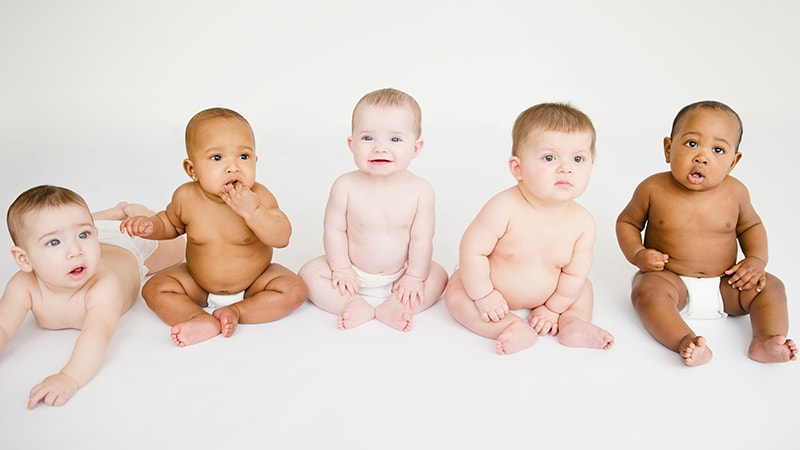 More than 3 million live births occurred in the United States in 2021, the largest increase in the nation's birth rate since 2014, according to the US Centers for Disease Control and Prevention (CDC).
Provisional data showed a 1% uptick in births, to 3.66 million, after 6 years of dropping by approximately 2% per year. The gains were concentrated among birthing people ages 25 and older. Teenage births, on the other hand, are at their lowest level since the 1990s, according to the CDC. The agency reported a record 6% decrease in births for teenagers aged 15 to 19 years between 2020 and 2021. Women ages 20 to 25 years also had a record decrease in births of 4% during that period.
Brady E. Hamilton, PhD, of the CDC's National Center for Health Statistics, and the lead author of the new report, said the rise in births points to childbearing that was postponed during the pandemic. Data from 2021 showed a 4% drop in the nation's birth rate between 2019 and 2020.
"The option to forgo birth is not always viable for older women, but you saw a lot of that during the pandemic," Hamilton said. "Events happened related to job security and the economy that caused people to wait to have a child."
Hamilton said more data are needed to determine the full impact of increased overall birth rates on individuals. The final report, which will be released in July, will delve deeper into the influence increased birth rates had on demographics and preterm births, which Hamilton and his team found have increased by 4%.
"For those beginning to have children we see these trends, but it will be interesting to see what happens to younger women in the future," Hamilton said. "Once we have the final data for 2021, we will be able to see a more detailed pattern emerge, and draw conclusions from that."
Hamilton has disclosed no relevant financial relationships.
Vital Statistics Rapid Release. Published May 2022. Full text
For more news, follow Medscape on Facebook, Twitter, Instagram, and YouTube.