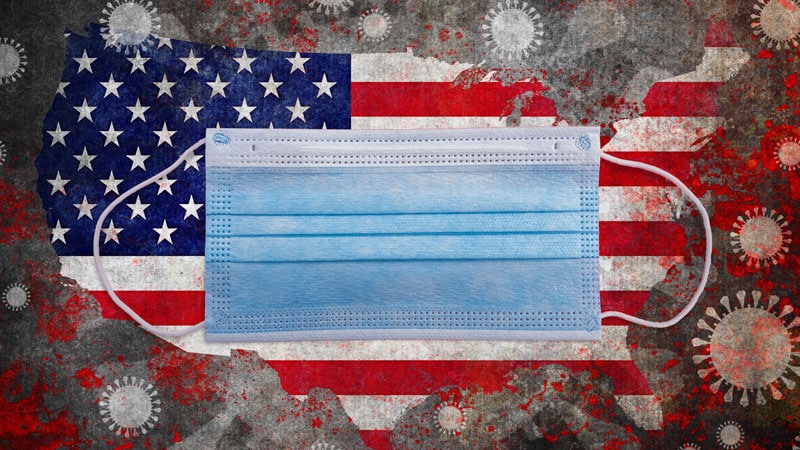 Editor's note: Find the latest COVID-19 news and guidance in Medscape's Coronavirus Resource Center.
The US Centers for Disease Control and Prevention (CDC) is once again expected to announce that some people should wear masks indoors — only this time the policy includes Americans vaccinated against SARS-CoV-2, according to multiple media reports.
This reversal in CDC recommendations comes just 2 months after the agency made a controversial announcement that people who were fully vaccinated could forgo masks indoors. There were some exceptions, including healthcare settings.
The move is fueled by reports of rising breakthrough infections associated with the delta variant, coupled with rising case numbers in regions with low vaccination rates, according to a story in The New York Times.
The official announcement is expected during a media briefing with CDC director Rochelle Walensky, MD, scheduled for 3 PM ET today.
CNN is reporting the new mask guidance will apply to everyone in K-12 schools and for people in areas of the United States with high SARS-CoV-2 transmission rates. They cite "people familiar with the announcement" who said the policy could target the 46% of counties with high transmission rates and 17% with substantial transmission rates.
Robert Wachter, MD, chairman of the department of medicine at the University of California San Francisco, told the Washington Post that the timing makes sense.
"Nobody wants to go backward but you have to deal with the facts on the ground, and the facts on the ground are that it's pretty scary and there are a lot of vulnerable people," he said.
Damian McNamara is a staff journalist based in Miami. He covers a wide range of medical specialties, including infectious diseases, gastroenterology, and critical care. Follow Damian on Twitter: @MedReporter.