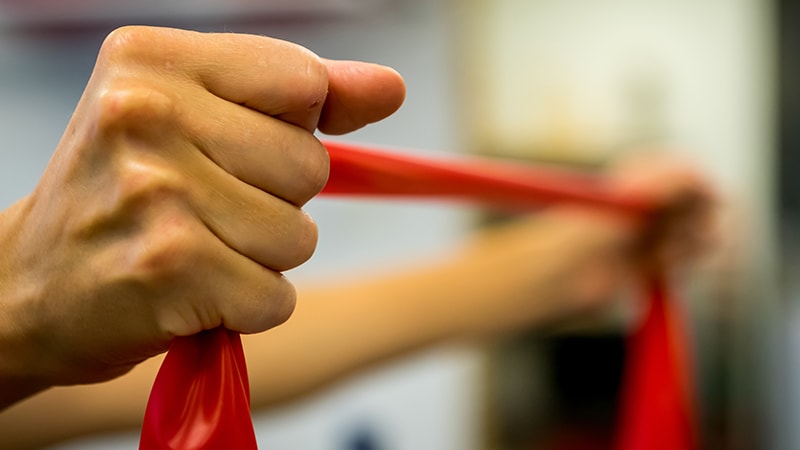 A systematic battery of tests revealed no worsening of hand function out to 1 year following distal radial access (DRA) for percutaneous coronary procedures in the multicenter RATATOUILLE study.
Further, patients experienced only modest access-site pain and very few complications.
"This is reassuring, totally reassuring, because patients start at one level and they end exactly at the same level, or even a little better," study author Gregory Sgueglia, MD, PhD, Sant'Eugenio Hospital, Rome, told theheart.org | Medscape Cardiology.
The data were presented at the recent EuroPCR 2022 meeting, held in Paris and online, and published simultaneously in the Journal of the American College of Cardiology Cardiovascular Interventions.
Interventional cardiologists and neurointerventionalists are increasingly using distal radial access in the anatomical snuffbox as an alternative to conventional transradial access. The distal radial approach has been shown to reduce radial arterial occlusion and shorten time to hemostasis, but its effects on hand function have not been studied, he said.
For the RATATOUILLE study, the investigators examined data from 313 prospectively enrolled patients undergoing percutaneous coronary intervention at nine centers in Europe, Oceania, and South America from February 2019 to November 2020.
DRA was performed according to a standard protocol that included subcutaneous injection of lidocaine 5 to 10 cm3 filling the radial fossa prior to puncture at the point of maximal pulsation in the anatomical snuffbox, preferably with a 21 g open needle using the anterior wall technique and under ultrasound guidance. A spasmodic cocktail of 200 mg of nitroglycerin, 5 mg of verapamil, and a weight-adjusted dose of heparin was administered through a hydrophilic sheath.
To participate, operators had to have performed more than 50 DRA procedures as the primary operator. Assessments were performed at baseline, postprocedure, discharge, and at 1-, 6- and 12- month follow-up, with 134 patients evaluable at 12 months.
The patients' average age was 66 years, 70% were men, and about one-third had undergone a previous coronary revascularization procedure.
DRA failed in nine patients and was effectively obtained on the left side in 54% of patients and on the right side in 46%. Hemostasis was performed according to local practice and achieved in 123 minutes, with an inflatable device used in 81.5% of cases.
The functional status of the DRA hand improved from baseline to first available follow-up based on scores on the Disabilities of the Arm, Shoulder, and Hand (DASH) questionnaire (mean, 2.5 – 1.7; P = .008) and the Levine-Katz questionnaire (1.0 – 1.0; P = .029). Ten patients reported worsening hand function on the two questionnaires.
Pinch strength improved slightly in the left (8.0 – 8.2 kg; P < .001) and right hands (8.7 – 8.9 kg; P < .001). Significant pinch strength worsening occurred in 20 cases in the DRA hand and 26 cases in the contralateral hand (P = .70).
Touch pressure sensory threshold on the Semmes-Weinstein monofilament test appeared to faintly improve at all stimulated sites in both hands (P ≤ 0.011 for all), the authors report.
Repeated assessments did not yield significant changes in all tests during follow-up.
In terms of safety, there were 19 minor periprocedural bleeds and one BARC type 3a bleed related to a gastrointestinal source. Three patients had snuffbox swelling and one had hand swelling and transitory worsening of hand function at 1 month that returned to baseline at 6 months' follow-up.
There were three forearm radial artery and three distal radial artery occlusions (DRO). None affected hand function. After the procedure, patients rated their access-related pain 1 on a visual analog scale.
Although many of the outcomes changed significantly, the authors point out that a 15-point difference in the DASH score between assessments and a 1-point change in symptom severity or functional status identified a minimally clinically important difference. They suggest that the observed improvements may be due to a practice effect of the patients to the same questionnaires and tests.
"If you really look at the differences, they are so small that they don't translate into a real improvement," Sgueglia said. "The main message is that they didn't get worse."
In an accompanying editorial, Subhash Banerjee, MD, and McCall Walker, MD, University of Texas Southwestern Medical Center, Dallas, say the data are likely to "generate excitement" for the distal radial approach.
"Decreased rates of DRO, easy hemostasis, unaffected hand function, and improved patient comfort can be important considerations for adopting this approach," they say. "Availability of specialized hydrophilic smaller caliber and shorter DRA sheaths with flexible and tapered dilators may further adoption."
The study was sponsored by the NHS National Waiting Times Centre Board with collaboration from MC Zuiderzee. Sgueglia has served as a consultant for Terumo Europe. Banerjee has received honoraria from Medtronic and GE and an institutional research grant from Chiesi. Walker reports having no relevant relationships.
J Am Coll Cardiol Intv. Published online May 17, 2022. Abstract, Editorial
Follow Patrice Wendling on Twitter: @pwendl For more from theheart.org | Medscape Cardiology, follow us on Twitter and Facebook.