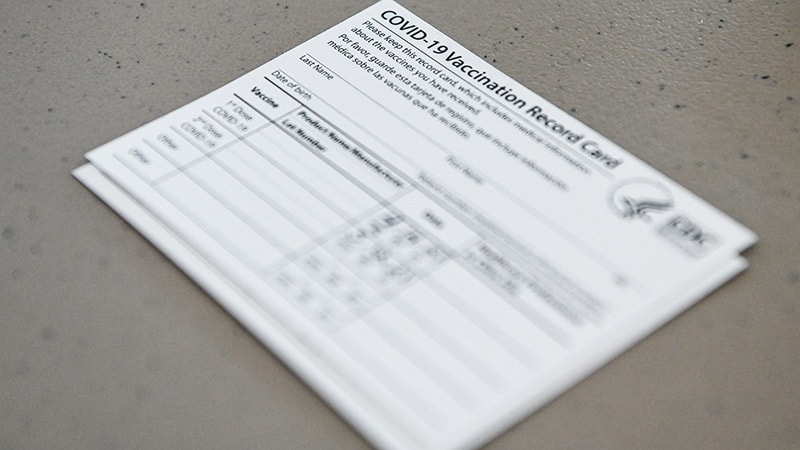 Editor's note: Find the latest COVID-19 news and guidance in Medscape's Coronavirus Resource Center.
A federal appeals court on Thursday upheld the Biden administration's COVID-19 vaccine mandate for federal employees.
The 5th U.S. Circuit Court of Appeals in New Orleans voted 2-1 to overturn the January injunction issued by a federal judge in Texas that had prevented the vaccine mandate from being put into place.
The 5th Circuit judges said that U.S. District Court Judge Jeffrey Brown didn't have jurisdiction to block the mandate.
Last September, during the height of the Delta surge, President Joe Biden announced a National COVID-19 Preparedness Plan that included a requirement that federal employees be vaccinated.
The mandate was challenged in court and resulted in the injunction issued by Brown, who said the administration didn't have the authority to compel federal employees to have a medical procedure in order to keep their jobs, The New York Times reported. The federal government appealed.
It's unclear what effect the ruling will have. The Times noted that about 95% of federal workers were already following the mandate when the injunction was issued in January. Nationally, about 66.7% of the total U.S. population and 75.6.% of people over 18 are fully vaccinated, according to the CDC.
The decisions highlighted ideological divides in the judiciary, The Associated Press reported.
Brown was appointed by President Donald Trump. In the 5th Circuit, Judges Carl Stewart and James Dennis, who were appointed by President Bill Clinton, voted in the majority, while Judge Rhesa Barksdale, an appointee of President George H.W. Bush, voted in the minority.
Other parts of the administration's broad vaccination program have been blocked in the courts, including a vaccine-or-test mandate for employees of companies with more than 100 workers and a vaccination rule for employees of federal contractors. The Supreme Court allowed a mandate for health care workers at facilities receiving federal money to stand.
Sources
United States Court of Appeals for the Fifth Circuit.
The New York Times: "A federal appeals court upholds Biden's vaccine mandate for federal workers."
The White House: "National COVID-⁠19 Preparedness Plan."
CDC: "COVID Data Tracker."
The Associated Press: "Appeals court OKs Biden federal employee vaccine mandate."