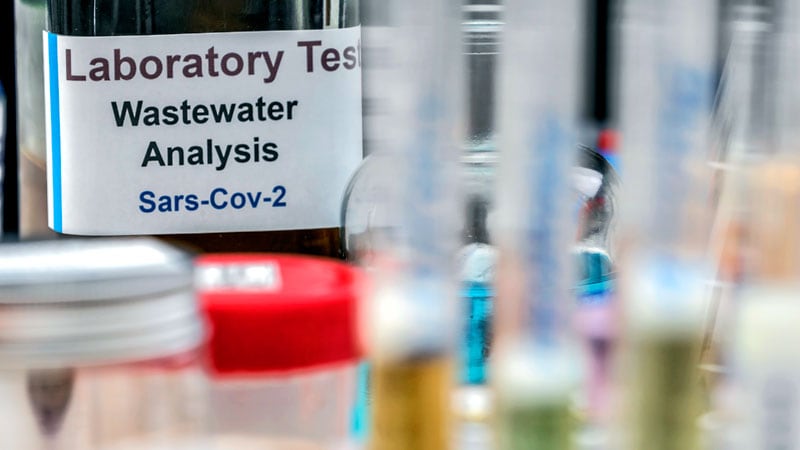 Editor's note: Find the latest COVID-19 news and guidance in Medscape's Coronavirus Resource Center.
The CDC's online COVID Data Tracker will now include information on COVID-19 particles found in community wastewater, something that will help detect viral surges as at-home tests have left many cases unreported.
The National Wastewater Surveillance System (NWSS) includes wastewater data from more than 400 testing sites across the country. One of the earliest signs of infection is shedding of the COVID-19 virus in feces, allowing federal officials to keep track of early trends at the community level, said Amy Kirby, PhD, program lead for the surveillance system.
"This is a very powerful method for tracking variants of concern," she said at a Friday briefing. "It's also very important as our testing strategy changed, and more people use at-home tests."
The system has been in the works since September 2020, Kirby said, and now there is enough data to share. In the next few weeks, she expects 250 more sites to be added.
Wastewater is collected as it flows into a treatment plant. Researchers at local labs concentrate the virus from wastewater samples and extract genetic material for sequencing, Kirby said. That data is then sent to the CDC.
This can be used in most U.S. communities — nearly 80% of households are served by municipal wastewater collection systems, according to the CDC. Cities, and even some colleges, have been using wastewater testing for months to identify outbreaks.
"Unlike other types of COVID-19 surveillance, wastewater surveillance does not depend on people having access to health care, people seeking health care when sick, or availability of COVID-19 testing," the CDC's NWSS website says.
It's a surveillance tool that has been used for decades to track polio overseas. Now, the dashboard will allow this type of data to go public, Kirby said.
And it has potential uses for other diseases.
"One of the strengths of wastewater surveillance is, it's very flexible. Should there be a new pathogen of interest, we could ramp up this system within a few weeks," Kirby said. "There is also an interest in using this for non-infectious diseases. We don't see that being an immediate use, but it's something we're considering for down the road."
Source
News briefing, CDC, Feb. 4, 2022.