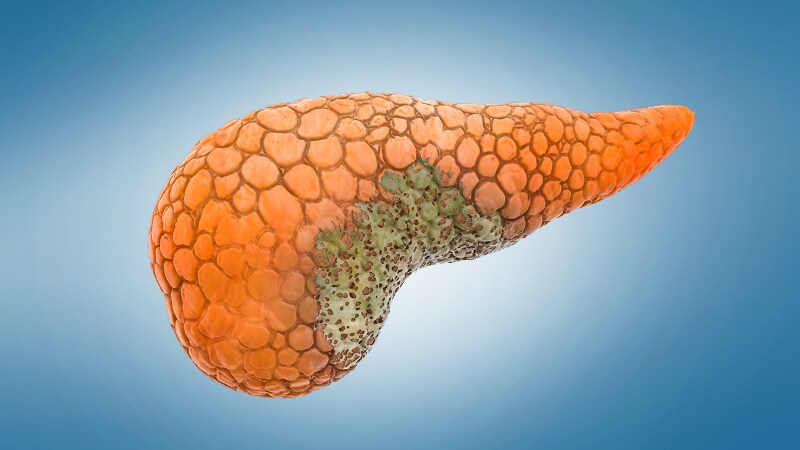 Editor's note: Find the latest COVID-19 news and guidance in Medscape's Coronavirus Resource Center.
Two doses of either the Pfizer-BioNTech COVID-19 vaccine or the Oxford AstraZeneca alternative provide equal and significant protection against severe disease in patients on hemodialysis who have contracted SARS-CoV-2 infection, a multicenter observational study indicates.
Following two doses of either vaccine, the risk of hospital admission was 75% lower among vaccinated patients while the risk of death was 88% lower compared with those who remained unvaccinated.
No difference was seen between the two vaccine types in terms of outcome severity and there was no loss of protection in patients over the age of 65 or with increasing time since vaccination, the authors add. The need for oxygen and ventilation was also halved among those who had received two shots compared to those who had not.
"The coronavirus disease 2019 (COVID-19) pandemic has had a devastating effect on the CKD (chronic kidney disease) community, particularly for individuals receiving maintenance dialysis," Matthew Oliver, MD, University of Toronto, Ontario, and Peter Blake, MD, Western University, London, Ontario, Canada, write in an accompanying editorial.
"Overall, [this and other studies] show that COVID-19 vaccination in the maintenance dialysis population provides moderate protection against acquiring SARS-CoV-2 infection but is highly protective against severe outcomes," they conclude.
The study was published in the June 2022 issue of the Clinical Journal of the American Society of Nephrology.
Severe Outcomes Observed Less in Patients Who Tested Positive
The cohort included 1323 patients on hemodialysis who tested positive on PCR testing to SARS-CoV-2 during a surveillance interval between December 2020 and September 2021, report, Damien Ashby, MD, Hammersmith Hospital, London, UK, and colleagues report.
Among those who tested positive, 79% had not been vaccinated, 7% tested positive after their first dose of either vaccine, and 14% tested positive at least 10 days beyond their second dose.
The course of illness was mild in 61% of patients in that they did not require hospital admission, investigators note. Oxygen support was required by 29% of those who tested positive, and 13% died before 28 days, they added. Among those who died within 28 days of testing positive, 90% of the deaths were deemed to be caused by the virus itself.
"Compared with unvaccinated patients, severe COVID-19 outcomes were observed less than half as often in patients testing positive for SARS-Co-V-2 at least 10 days after the second dose," Ashby and colleagues emphasize.
"And the protection from severe illness associated with vaccination was most obvious in patients over 65 years, in whom severe COVID-19 outcomes were reduced at least as much after vaccination as in their younger peers," they add. Following vaccination with the Pfizer-BioNTech vaccine, antibody levels in patients on dialysis were comparable with those of healthy controls.
In contrast, this was not the case for the Oxford AstraZeneca vaccine where neutralizing titers in patients who received the vaccine were less effective against most variants. Despite its ability to produce comparable immunogenicity, the Oxford AstraZeneca vaccine was clearly associated with clinical protection against severe illness, the authors stress.
They also note that their results are relevant to vaccine uptake in the dialysis population where vaccine hesitancy remains a problem. "This study may, therefore, be useful in reducing vaccine hesitancy, which has resulted in low uptake in some countries (for example, Australia, where almost a quarter of patients on dialysis declined)," Ashby and colleagues point out.
Although significant vulnerability in the dialysis population remains, "this population has much to gain from vaccination, regardless of age or vaccine type," the authors underscore.
CKD Community Quick to Prioritize Vaccine
As the editorialists point out, leaders in the CKD community were quick — and successful — in prioritizing vaccination in the dialysis population right from the beginning of the pandemic. For example, in Ontario, Canada, 90% of the maintenance dialysis population had received two doses of a COVID-19 vaccine by September 2021 and 78% had received three doses by January 2022.
Moreover, in Ontario, "our group found that two doses of mRNA vaccine reduced the risk of infection by 69%," Oliver and Blake point out. US researchers also found that the Pfizer mRNA vaccine reduced infection risk from COVID–19 by 79% while the Moderna mRNA vaccine reduced that risk by 73%. Vaccine effectiveness (VE) in the real-world setting indicates that COVID-19 vaccines provide moderate protection against being infected with the SARS-Co-V-2 virus, as the editorialists note.
However, "the VE for preventing severe outcomes is clinically more important for patients on dialysis because their risk of [morbid] events is high," Oliver and Blake write. Indeed, their own study estimated that two doses of an mRNA vaccine reduced severe outcomes by 83%, "a greater benefit than for infection prevention," they stress.
The editorialists caution that the SARS-CoV-2 virus continues to mutate and serology studies do show that vaccine-induced immunity does wane over time. Thus, while the COVID-19 pandemic is ever-changing, "we should conduct [VE] studies rigorously and expeditiously to bolster the case for prioritizing vaccination in the dialysis population," Oliver and Blake recommend.
Need to Increase Vaccine Acceptance
Commenting on the study, Uwe Korst from Bensheim, Germany, notes that COVID-19 is a daily reminder of how fragile life is for people with CKD. "Daily, the virus continues its horrific and unprecedented course through immunocompromised and immunosuppressed patients with kidney disease," he writes.
Thus, Korst continues to call for additional education for healthcare professionals, patients, and the public to increase vaccine acceptance as well as more research to better understand the virus and its long-term consequences.
"Finally, patients need to express their needs, and physicians need to listen to patients' voices," Korst advises.
Oliver is a contracted medical lead of Ontario Renal Network and owner of Oliver Medical Management for which he holds patents and has received royalties. He has also reported receiving honoraria for speaking from Baxter Healthcare and participating in advisory boards for Amgen and Janssen. Blake has reported receiving honoraria from Baxter Global for speaking engagements and serves on the editorial board for the American Journal of Nephrology. Ashby and Korst have reported no relevant financial relationships.
CJASN. 2022;17:843-850, 767-768, 779-781. Full text, Editorial, Patient Voice
Follow Medscape on Facebook, Twitter, Instagram, and YouTube.