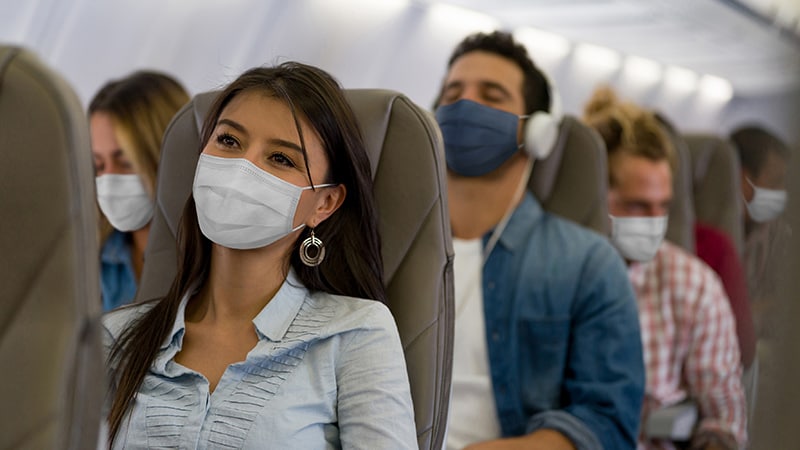 Editor's note: Find the latest COVID-19 news and guidance in Medscape's Coronavirus Resource Center.
COVID-19 infections have increased 50% among Transportation Security Administration employees in the 2 weeks since the federal mask mandate was lifted.
On Monday, 542 agency employees had active coronavirus infections, Forbes reported, citing a TSA spokesperson. That's up from 359 infections on April 18, the day the federal mask mandate was struck down.
The increase in cases among TSA employees also appears to mirror the increase in COVID-19 cases nationwide, Forbes reported. After declining in March to some of the lowest numbers of the pandemic, COVID-19 cases began to increase again by the end of April.
The U.S. is now reporting more than 65,000 daily cases, according to the data tracker from The New York Times, marking a 54% increase during the past 2 weeks. Cases are increasing in all but four states, and in more than a dozen states, the daily case average is twice as high as 2 weeks ago.
Since the federal mask mandate was struck down, TSA employees haven't enforced face covering rules in airports, and employees haven't been required to wear masks on duty.
But the TSA said it will continue to enforce mask-wearing in airports located in "high transmission" areas, where the COVID-19 level is deemed high due to hospitalization rates, Forbes reported.
As of last week, the CDC classified 56 counties as having "high" community levels, primarily in the Northeast. That represents about 1.7% of counties in the country, with 8% in the medium category and 90.3% in the low category.
Counties with high community levels include several airports, such as Albany International, Buffalo Niagara International, and Syracuse Hancock International in New York; Burlington International in Vermont; and several smaller regional airports in the Northeast, according to Forbes.
Since the pandemic began, 23,468 TSA employees have been infected with COVID-19, and 22,891 have recovered, Forbes reported. In addition, 36 TSA employees and two contractors have died from COVID-19.
Sources:
Forbes: "TSA Covid Infections Have Jumped 50% Since The Mask Mandate Was Lifted."
The New York Times: "Coronavirus in the U.S.: Latest Map and Case Count, May 5, 2022."
CDC: "COVID Data Tracker: COVID-19 Integrated County View."