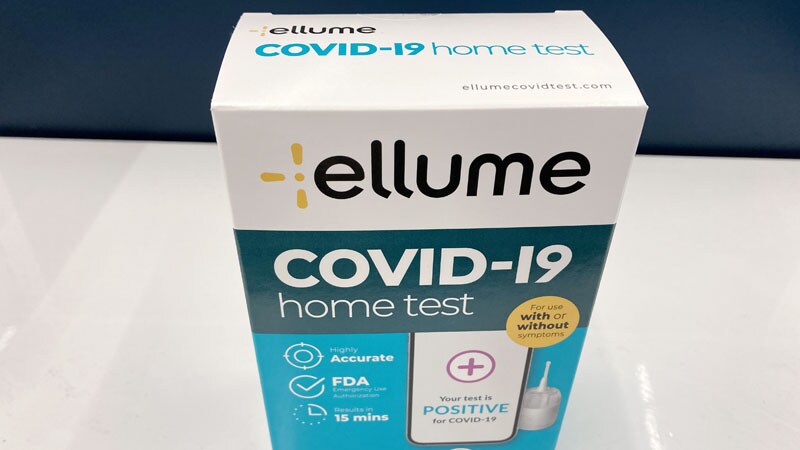 Editor's note: Find the latest COVID-19 news and guidance in Medscape's Coronavirus Resource Center.
CVS and Walgreens have removed their limits on how many over-the-counter, rapid COVID-19 tests customers can buy at one time, according to CBS News.
Previously, CVS limited customers to six tests as demand surged due to the Omicron variant. CVS has now increased its supply of tests and dropped the restrictions.
"We've worked with our vendors to increase inventory of OTC COVID-19 tests and have removed all product limits on those products at CVS Pharmacy locations nationwide and on CVS.com," a CVS spokesperson told CBS.
Walgreens also previously limited test purchases in stores and online. Until Thursday, people could only pick up four tests. But that restriction has been dropped, and customers can now buy as many tests as they want, a spokesperson told CBS.
In addition, a new Biden administration rule allows people to get up to eight over-the-counter COVID-19 tests per month covered by their health insurance. Some insurers have partnered with retailers like CVS and Walgreens to make the tests available for free at the point of sale, and other insurance plans provide reimbursement for receipts.
"Particularly, in the early stages of this program, we strongly encourage customers to save their receipt(s) as they may need to submit them to their insurer," the CVS spokesperson told CBS.
The policy only covers tests that are approved or authorized by the FDA, which maintains a list of tests that have received authorization for detecting COVID-19.
The demand for at-home coronavirus tests increased rapidly after Thanksgiving and remained high through January, according to CNBC. CVS and Walgreens established the purchase limits around the holidays in December as people sought out rapid over-the-counter tests before traveling and seeing family and friends.
Tests were regularly reported out-of-stock at many major retailers in December and January. CVS now has several rapid test options available and in stock, ranging from $10 to $39. Walgreens also has four rapid tests options available and in stock, ranging from $10 to $24.
Sources:
CBS News: "CVS, Walgreens drop limit on customer purchases of home COVID-19 tests."
U.S. Department of Health and Human Services: "Biden-Harris Administration Requires Insurance Companies and Group Health Plans to Cover the Cost of At-Home COVID-19 Tests, Increasing Access to Free Tests."
FDA: "In Vitro Diagnostics EUAs – Antigen Diagnostic Tests for SARS-CoV-2."
CNBC: "Walgreens, CVS limit how many at-home Covid tests customers can buy due to demand surge on omicron fears."
CVS: "Rapid Antigen Tests."
Walgreens: "COVID-19 Testing."