Decades after hospitalists took over inpatient care in the 1990s, hospitalists and primary care physicians (PCPs) still struggle with a communication divide, researchers at one teaching hospital found.
Hospitalists and PCPs want more dialogue while patients are in the hospital in order to coordinate and personalize care, according to data collected at Beth Israel Deaconess Medical Center, Boston, Massachusetts. The results were presented today at the 2022 annual meeting of the Society of General Internal Medicine in Orlando, Florida.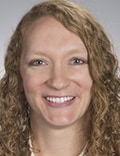 "I think a major takeaway is that both hospitalists and primary care doctors agree that it's important for primary care doctors to be involved in a patient's hospitalization. They both identified a value that PCPs can bring to the table," co-researcher Kristen Flint, MD, a primary care resident, told Medscape Medical News.
A majority in both camps reported that communication with the other party occurred in less than 25% of cases, whereas ideally it would happen half of the time. Flint noted that communication tools differ among hospitals, limiting the applicability of the findings.
The research team surveyed 39 hospitalists and 28 PCPs employed by the medical center during the first half of 2021. They also interviewed six hospitalists as they admitted and discharged patients.
The hospitalist movement, which took hold in response to cost and efficiency demands of managed care, led to the start of inpatient specialists, thereby reducing the need for PCPs to commute between their offices and the hospital to care for patients in both settings.
Primary Care Involvement Is Important During Hospitalization
In the Beth Israel Deaconess survey, 4 out of 5 hospitalists and three quarters of PCPs agreed that primary care involvement is still important during hospitalization, most critically during discharge and admission. Hospitalists reported that PCPs provide valuable data about a patient's medical status, social supports, mental health, and goals for care. They also said having such data helps to boost patient trust and improve the quality of inpatient care.
"Most projects around communication between inpatient and outpatient doctors have really focused on the time of discharge," when clinicians identify what care a patient will need after they leave the hospital, Flint said. "But we found that both sides felt increased communication at time of admission would also be beneficial."
The biggest barrier for PCPs, cited by 82% of respondents, was lack of time. Hospitalists' top impediment was being unable to find contact information for the other party, which was cited by 79% of these survey participants.
Hospitalists Operate "in a Very Stressful Environment"
The Beth Israel Deaconess research "documents what has largely been suspected," said primary care general internist Allan Goroll, MD.
Goroll, a professor of medicine at Harvard Medical School, Boston, Massachusetts, told Medscape that hospitalists operate "in a very stressful environment."
"They [hospitalists] appreciate accurate information about a patient's recent medical history, test results, and responses to treatment as well as a briefing on patient values and preferences, family dynamics, and priorities for the admission. It makes for a safer, more personalized, and more efficient hospital admission," said Goroll, who was not involved in the research.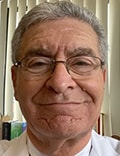 In a 2015 article in The New England Journal of Medicine, Goroll and Daniel Hunt, MD, director of hospital medicine at Emory School of Medicine, Atlanta, Georgia, proposed a collaborative model in which PCPs visit hospitalized patients and serve as consultants to inpatient staff. Goroll said Massachusetts General Hospital in Boston, where he practices, initiated a study of that approach, but it was interrupted by the pandemic.
"As limited time is the most often cited barrier to communication, future interventions such as asynchronous forms of communication between the two groups should be considered," the researchers wrote in the NEJM Perspective.
To narrow the gap, Beth Israel Deaconess will study converting an admission notification letter sent to PCPs into a two-way communication tool in which PCPs can insert patient information, Flint said.
Flint and Goroll have disclosed no relevant financial relationships.
Society of General Internal Medicine 2022 Annual Meeting: Abstract PS3-26. Presented April 7, 2022.
Mary Chris Jaklevic is a healthcare journalist in the Midwest.