A new study published March 18 in JAMA Health Forum finds that hospitalists are more likely to bill at the highest level of clinical severity possible for their medical encounters with hospitalized Medicare patients, compared with nonhospitalist general medicine physicians who see similarly complex patients. This difference is growing.
The researchers examined large samplings of Medicare fee-for-service Part A and Part B medical claims for patients hospitalized between 2009 and 2018, asking whether their initial, subsequent, and discharge evaluation and management (E&M) encounters were being billed at the highest possible level of severity — and cost.
They confirmed that hospitalists are having more of these medical encounters in the hospital, replacing the "traditionalist" role performed by primary care physicians and reaching 76% to 78% of all such encounters by 2018. But they also suggest that this trend "may be contributing to rising national costs related to hospital care."
Leaders in the field say the former trend is well known but they question whether the latter conclusion is supported by this study's results. Not directly addressed in the research, but lurking in the background, is the question of whether rising rates of high-severity billing might be harbingers of inappropriate upcoding.
The study included a total of 3,121,260 patients treated by hospitalists — defined as generalist physicians who make at least 90% of their E&M claims for a given year in the inpatient setting — compared with 1,855,078 patients treated by nonhospitalist internal medicine, general practice, and family practice physicians. The research did not answer whether the nonhospitalist was the patient's primary care provider. Other specialties were excluded from the study.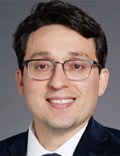 Hospital medicine has changed over time, the study's corresponding author, Jose Figueroa, MD, MPH, assistant professor of health policy and management at Harvard T.H. Chan School of Public Health and a practicing hospitalist at Brigham & Women's Hospital in Boston, Massachusetts, told Medscape. Patients are living longer with more chronic conditions such as heart failure, and patients in the hospital today tend to be sicker.
"Hospital policies and protocols also change rapidly. If you just visited your own clinic patients intermittently in the hospital, you could quickly fall behind," he said. Mastering the hospital's electronic medical record is another challenge for nonhospitalists.
Incentives Drive Billing
Figueroa said hospitalists are more likely to be incentivized by their employing hospital or group to bill as much as possible for patient visits. "We looked at a subgroup of doctors who were not hospitalists who then switched and became hospitalists. We saw an immediate increase in higher severity billing. Something is encouraging them to code higher." Incentives matter, he said. "Especially if your paycheck depends on your billing income."
But does this raise the specter of illegal upcoding — which, according to the US Department of Health & Human Services Office of Inspector General (in A Roadmap for New Physicians ), "refers to using billing codes that reflect a more severe illness than actually existed or a more expensive treatment than was provided." In one recent False Claims Act case, IPC Healthcare in February 2017 settled for $60 million a lawsuit alleging that the company encouraged its physicians to submit billing codes for more expensive care than was actually provided.
A lot of organized effort, training and consultation goes into teaching and encouraging physicians to bill to the highest level appropriate to the care, whether that effort is by a hospitalist group, an employing hospital, or a multispecialty group practice in the outpatient setting. But billing to the highest level appropriate is what doctors do, said John Nelson, MD, a hospitalist and consultant in Belleview, Washington, and co-founder of the Society of Hospital Medicine. In fact, undercoding is also a violation of billing rules, although much less likely to draw regulatory scrutiny.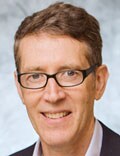 "Think about what proportion of hospital costs are attributable to any single physician encounter and how it's coded," said Ron Greeno, MD, a founder of the hospitalist firm Cogent Healthcare and now senior adviser for government affairs at the Society of Hospital Medicine. The difference between a higher or lower severity bill might amount to about $40 — not a meaningful contributor to overall costs.
"Even controlled for complexity and severity, there are other differences between patients seen by primary care physicians versus hospitalists," Greeno said. The latter take patients who are admitted through the emergency room, those who don't have an attending physician, the uninsured, and the socioeconomically challenged — the patients nobody wants.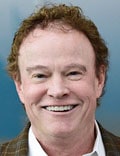 Plus, hospitalists, like other physicians, are under a lot of scrutiny of their coding practices by federal regulators. "Don't assume upcoding when it could be other factors," he said.
Where is the line between billing to the full extent that the physician is entitled and upcoding, which is a violation of the False Claims Act? "It's incredibly fuzzy. It requires a great deal of judgment," Nelson said.
"Anecdotally, I find that primary care physicians still seeing their patients in the hospital are vanishingly rare," he added. Those that do may not be as active in the management of their patients' care and may tend to consult more liberally with specialists. The new study didn't look at rates of specialist consultations or overall costs of hospital care per case.
When it comes to discharge visits, the hospitalist is responsible for lining up post-discharge care and a warm handoff while trying to minimize readmissions. A primary care physician who will be seeing the patient in the clinic postdischarge might not do such an extensive discharge plan, compared with a hospitalist who had not known the patient previously, Nelson said.
Then when it comes time to bill for their hospital visits, these clinic-based doctors may not feel their visit was as involved or time-consuming. "Because they don't bill hospital visits as often, they aren't as familiar with documentation nuances for these visits. If they want to avoid trouble with regulators, they may opt to bill at a lower level as a risk management strategy," he said. "And if you're getting the vast majority of your income from your clinic work, not hospital visits, that is going to receive much more of your attention to make sure you're doing it right."
Cost-Effectiveness
Since the early days of the hospitalist movement, many have asserted that it was a more cost-effective model for creating efficiencies in hospital care, Nelson noted. "The research is mixed on whether the hospitalist model truly is a money saver. But that's not why it was implemented. It was created because other doctors said they couldn't do hospital visits anymore. They quit; they left the hospital. They needed to be replaced."
Since Figueroa's research has confirmed that a significant and growing majority of initial and discharge encounters are billed at the highest level of payment, he wonders if this is an issue for payment reform. Is it really the case that most discharge encounters are at the highest level of severity? Shouldn't there be some gradation in the levels?
"Or should we reconsider how we pay hospital physicians, as has been done recently in the outpatient setting?" Ultimately, Figueroa added, in an accountable care environment where healthcare systems accept financial responsibility for managing patient populations across settings and the system's goal is to keep people out of the hospital, these questions about billing severity may no longer be relevant.
Figueroa reported grants from Commonwealth Fund, Arnold Ventures, and National Institute of Aging; and personal fees from Humana outside the submitted work. No other disclosures were reported. Nelson and Greeno have disclosed no relevant financial relationships.
JAMA Health Forum. 2022;3:e220120. Full text
Larry Beresford is an Oakland, California-based freelance medical journalist with a breadth of experience writing about the policy, financial, clinical, management, and human aspects of hospice, palliative care, end-of-life care, death, and dying.
For more news, follow Medscape on Facebook, Twitter, Instagram, and YouTube.