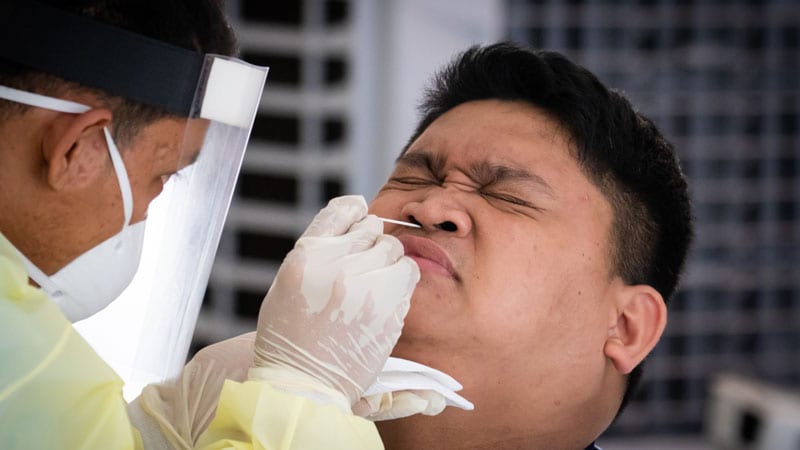 Editor's note: Find the latest COVID-19 news and guidance in Medscape's Coronavirus Resource Center.
Incomplete data and a lack of testing could be masking a rise in COVID-19 cases in the U.S. as the focus on daily infection counts fades, NBC News reports.
Public health officials have said that daily U.S. cases are dramatically undercounted.
"I do think we are in the middle of a surge, the magnitude of which I can't tell you," Zeke Emanuel, MD, PhD, vice president of global initiatives at the University of Pennsylvania, told the news outlet.
U.S. cases appear to have plateaued in the past 2 weeks at about 30,000 cases per day, according to the data tracker from The New York Times. Cases are now slightly increasing and inching up about 3% nationwide.
New coronavirus cases have increased recently in about half of all states and territories, the newspaper reported, particularly in the Northeast, where the BA.2 subvariant is widespread. Nationwide, the Omicron subvariant accounts for about 72% of cases.
"It's much more transmissible," Emanuel told NBC News. "It's around. We just don't have a lot of case counts."
He and other public health experts have cited a lack of testing as the primary reason that cases are underreported right now, NBC News said. During the peak of the Omicron wave in January, the U.S. gave more than 2 million tests per day, which has dropped to about 530,000 per day.
"The milder symptoms become, the less likely people are to test or show up in official case counts," David Dowdy, MD, PhD, an epidemiologist at the Johns Hopkins Bloomberg School of Public Health, told the news outlet.
More people have access to at-home rapid tests, whose results aren't reported to state health departments or the CDC. But some local data shows recent spikes, NBC News reported.
Average COVID-19 cases have risen about 80% in Nebraska, 75% in Arizona, 58% in New York, and 55% in Massachusetts during the past 2 weeks, according to the data tracker from NBC News.
Wastewater surveillance also shows that infections are rising in parts of California, Colorado, North Carolina, Ohio, and Washington, according to the latest CDC data.
Now that COVID-19 infections are mostly mild for vaccinated people, many public health officials have said that it's no longer vital to track every case. Moving forward, Dowdy told NBC News, health officials will pay more attention to hospitalizations.
About 15,000 COVID-19 patients are hospitalized across the U.S., which marks the lowest point since the early weeks of the pandemic, The New York Times reported. About 2,000 patients are in intensive care units, and about 570 deaths are being reported daily. Both numbers have continued to decline in recent weeks.
"We certainly don't try to track the number of cases of the flu or the common cold," Dowdy told NBC News. "So if we're seeing an increase in cases, but not an increase in severe cases, I think it's a very valid question of, "Does that matter?'"
Sources:
NBC News: "Incomplete data likely masks a rise in U.S. Covid cases as focus on infection counts fades," "COVID Data Dashboard."
The New York Times: "Coronavirus in the U.S.: Latest Map and Case Count, updated April 11, 2022."
CDC: "COVID Data Tracker: Wastewater Surveillance."