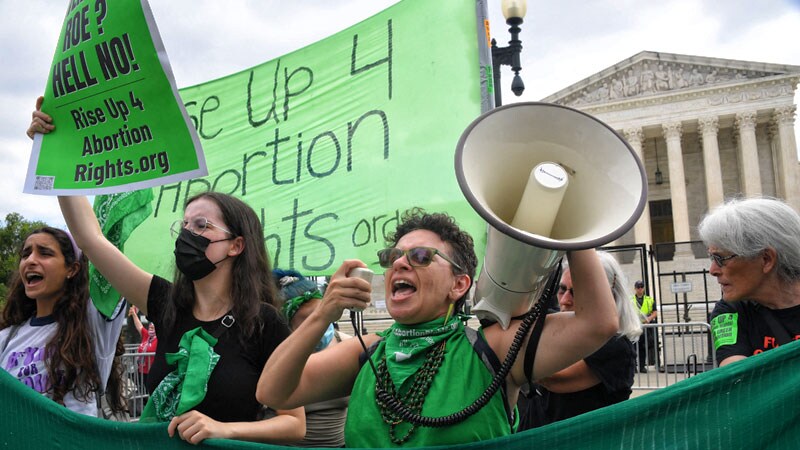 UPDATED June 24, 2022 // Editor's note: This article has been updated.
The reaction to the news on Twitter by medical professionals was swift and definitive. Here is how leaders in medicine voiced their opinion of the landmark decision.
https://twitter.com/jfitzgeraldMD/status/1540340764693118977https://twitter.com/ncrawfordmd/status/1540340086264528901https://twitter.com/DrJenGunter/status/1540340407757701120https://twitter.com/FutureDocs/status/1540341596448776194https://twitter.com/AmerMedicalAssn/status/1540333925414965248https://mobile.twitter.com/FutureDocs/status/1540341596448776194https://twitter.com/myamericannurse/status/1540340710787907585https://twitter.com/drjessigold/status/1540355940876427264?cxt=HHwWgIDRuaXkuOAqAAAAhttps://twitter.com/ncrawfordmd/status/1522676693160312832https://twitter.com/mepodmolik/status/1540344657225342976
The Supreme Court's 5-4 decision struck down the long-standing precedents of Roe v. Wade and Planned Parenthood v. Casey, meaning that for the first time in almost 50 years the right to an abortion is no longer guaranteed in the United States. The 5-4 ruling in the Dobbs v. Jackson Women's Health Organization decision — which closely adheres to a draft leaked in May — declared: "The Constitution does not confer a right to abortion. Roe and Casey are overruled; and the authority to regulate abortion is returned to the people and their elected representatives."
Follow Medscape on Facebook, Twitter, Instagram, and YouTube.
Credits:
Lead image: Olivier Douliery/AFP via Getty Images
Medscape Medical News © 2022 WebMD, LLC
Send comments and news tips to news@medscape.net.
Cite this: MedTwitter Responds to the Fall of Roe – Medscape – Jun 24, 2022.