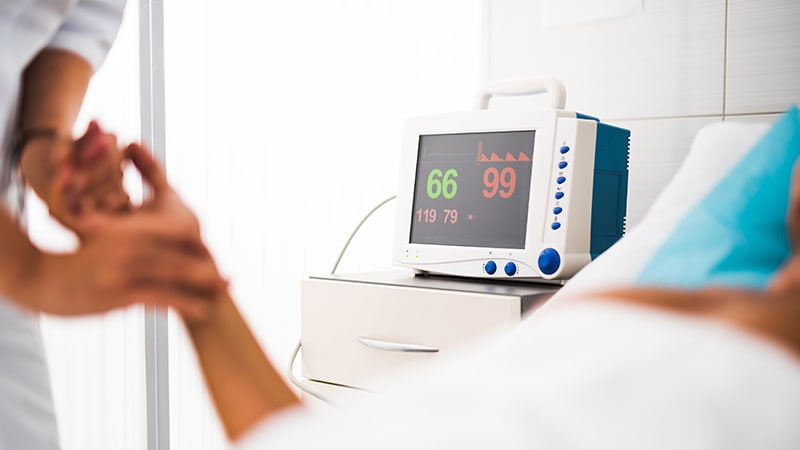 An Illinois advanced practice registered nurse (APRN) who vowed on Twitter she would refuse to prescribe Viagra (sildenafil) to white Conservative male patients resigned the day after her now viral post.
https://twitter.com/libsoftiktok/status/1541477598915706884
The discriminatory tweet with political overtones comes just days after the US Supreme Court handed down its decision to overturn Roe v Wade, which permitted abortions.
Libs of TikTok, which featured the tweet, identified the nurse practitioner as Shawna Harris. More than a dozen visitors to WebMD's healthcare directory, which indicates Harris specialized in family medicine, gave her a 1-star (out of 5 stars) review after the posting. Among the comments left on the site:
"By threatening patients that hold views she is against, she has broken the bond of trust between patient and doctor." Still another visitor voiced: "If you are white and conservative I'd be careful going here because she tweeted she withholds medication based on race and political affiliation. That's scary."
Meanwhile, the health system where she worked, Sarah Bush Lincoln in Sullivan, Illinois, in a since-deleted bio listed Harris' rating as 4.8 out of 5 stars. The bio stated she was a Certified Family Nurse Practitioner and was board certified by the American Academy of Nurse Practitioners.
Sarah Bush Lincoln posted the APRN's apology and resignation on Twitter. "I am deeply sorry for my posts on social media," she wrote, according to the health system's tweet. "I allowed my personal feelings to spill out. Those hateful words are not aligned with how I have provided care to my patients."
https://twitter.com/sarahbushnews/status/1541480754491887623?s=20&t=umDTngaD3yRs4pUntr2sRQ
Jerry Esker, the health system's president and CEO, also stated in the post: "Our mission is to provide exceptional care to all. That means we provide care to everyone regardless of race, religion, gender, sexual orientation, disability, income, national origin, cultural personal values, beliefs, and preferences."
Esker added that he wanted to talk with the APRN before taking any action and that "everyone is entitled to due process," according to the health system post.
Sarah Bush Lincoln is a 145-bed, not-for-profit, regional hospital in East Central Illinois, according to its website.
For more news, follow Medscape on Facebook, Twitter, Instagram, YouTube, and LinkedIn