Effective antibiotic stewardship — measuring and improving how antibiotics are prescribed by clinicians and used by patients — is needed to fight drug resistance in hospitals and nursing homes, according to a study published February 1 in JAMA Network Open.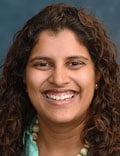 "Prescribing high-risk antibiotics to nursing home patients may be linked with higher likelihood of being colonized with multidrug-resistant organisms (MDROs) or having MDRO-contaminated rooms," senior author Payal K. Patel, MD, MPH, FIDSA, Division of Infectious Diseases, Department of Internal Medicine, University of Michigan Medical School, Ann Arbor, said in an email to Medscape Medical News. "If you're prescribing antibiotics in the nursing home population, be thoughtful of the choice of antibiotic and the duration of treatment. Avoid high-risk antibiotics as much as possible.
"We desperately need more work on improving antibiotic stewardship in nursing homes and at transitions in care," she advised. "These findings can help antibiotic-stewardship teams delineate specific interventions that may benefit nursing home patients."
Patel and her colleagues conducted a secondary analysis of data from 642 patients enrolled in a prospective cohort study between 2013 and 2016 in six Michigan nursing homes. The participants were enrolled within 14 days of admission to their nursing home and were followed up for as long as 6 months.
The patients in the parent study averaged 74.7 years of age and had been in a nursing home a median of 6 days before study enrollment. Overall, 422 (65.7%) patients received 1191 antibiotic exposures: 368 (57.3%) received 971 prescriptions linked with hospital care, and 119 (18.5%) received 198 prescriptions linked with a nursing home.
Using standard microbiology methods, participants and their rooms were sampled for MDROs when they enrolled, at days 14 and 30, then monthly for up to 6 months or when they were discharged. At each visit, their dominant hand, oropharynx, nares, groin, and perianal area were cultured for MDROs. High-touch surfaces in their rooms were tested, as were wounds, catheter sites, and feeding tube sites when possible.
Antibiotic Exposure Linked With MDROs
The researchers examined antibiotic data from nursing home electronic medical records and organized them according to class, indication, route, place where therapy was started, risk for Clostridioides difficile (C diffogenic agents) infection, and categories within the 2019 World Health Organization Access, Watch, and Reserve (AWARE) antibiotic stewardship framework.
Overall, 283 patients (44.1%) received one or more C diffogenic agents, and 322 (50.2%) received one or more high-risk WHO AWARE antibiotics; 364 (56.7%) of nursing home patients and 437 (68.1%) rooms tested positive for MDROs at enrollment.
In a multivariable analysis, recent antibiotic exposure was positively linked with baseline MDRO colonization (odds ratio [OR], 1.70; [95% CI, 1.22 – 2.38]) and with MDRO environmental contamination (OR, 1.67 [95% CI, 1.17 – 2.39]).
Exploratory stratification by C diffogenic agent exposure increased the effect size (MDRO colonization OR, 1.99 [95% CI, 1.33 – 2.96]; MDRO environmental contamination OR, 1.86 [95% CI, 1.24 – 2.79]). Exploratory stratification by exposure to high-risk WHO AWARE antibiotics also increased the effect size (MDRO colonization OR, 2.32 [95% CI, 1.61 – 3.36]; MDRO environmental contamination OR, 1.86 [95% CI, 1.26 – 2.75]).
Effective Antibiotic Stewardship Is Needed
Allison J. Weinmann, MD, Infectious Diseases, Henry Ford Health System, Detroit, Michigan, welcomed the study's results.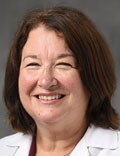 "Antibiotics have great myths around them and have changed the course of human history in a way no other class of drugs has," she told Medscape Medical News. "They've saved many millions of lives. But there is a lack of awareness of how precious these agents are and of our need to conserve them diligently and prescribe them wisely.
"This study draws attention the importance of stewardship, of having people in place who are knowledgeable and able to differentiate whether people need antibiotics," added Weinmann, who was not involved in the study. "Antimicrobial stewardship programs, especially in acute-care hospitals and nursing homes and at transitions of care, are vital. And they are often understaffed."
"One of the harms of antibiotics is drug resistance, and in acute care and in long-term care, 40% to 60% of all the antibiotics prescribed are completely unnecessary," she explained. "We are going to run out of antibiotics, and we just don't have a lot of new ones to make."
The study was supported by grants from the National Institutes of Health and from the Michigan Institute for Clinical and Translational Research. The authors and Weinmann have disclosed no relevant financial relationships.
JAMA Netw Open. Published online February 1, 2022. Full text
For more news, follow Medscape on Facebook, Twitter, Instagram, and YouTube.