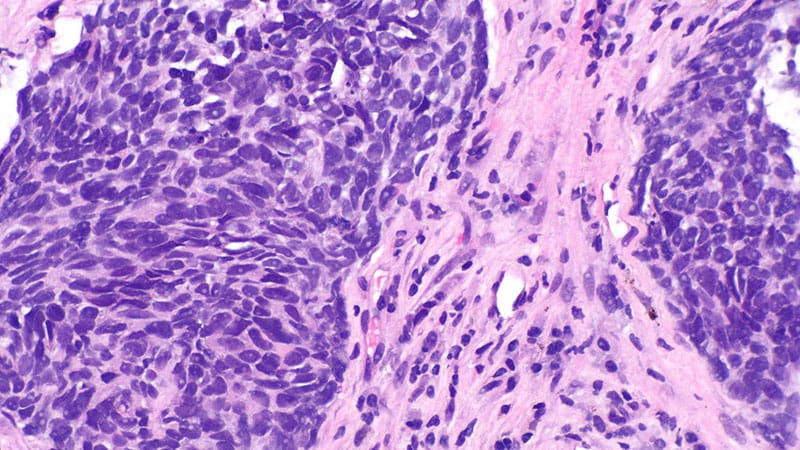 The study covered in this summary was published on researchsquare.com as a preprint and has not yet been peer reviewed.
Key Takeaway
Second-line treatment with ramucirumab (RAM) and docetaxel (DOC) works better for patients with non–small cell lung cancer (NSCLC) if they received immune checkpoint inhibitors (ICIs) first, especially if they had a good response.
Why This Matters
RAM and DOC are common second-line options for advanced NSCLC.

How well they work might be influenced by what patients were taking before. But the lack of data on this topic has made picking sequential treatment strategies more challenging.

The investigators noted that the new findings suggest that RAM and DOC should be started immediately after patients develop tolerance to ICIs, especially if they had had a good response.
Study Design
The team reviewed outcomes of 237 patients with NSCLC who were treated with RAM and DOC in the second line.

First-line treatments included ICIs (40% of patients), cytotoxic agents (29%), bevacizumab (19.4%), and tyrosine kinase inhibitors (12%).

The team correlated RAM and DOC efficacy with prior treatments.
Key Results
The prior-ICI group had an overall response rate of 34% to RAM and DOC, vs 19.4% among patients treated with the other options (P = .012), and a disease control rate of 72.5%, vs 58.3% (P = .028).

Median progression-free survival (PFS) was 5.8 months with prior ICI use, vs 3.9 months with another first-line option (P = .027).

Prior ICI use was an independent predictor of better PFS (hazard ratio [HR], 0.68; P = .017).

However, the authors did not observe a statistically significant difference in overall survival with second-line RAM and DOC based on first-line treatments.
Limitations
The study had a retrospective design.

Data on treatment lines after RAM and DOC were not analyzed and could have affected overall survival.

Safety was not assessed.
Disclosures
This is a summary of a preprint research study, "Impact of Prior Immune Checkpoint Inhibitor and Its Tumor Response on Ramucirumab and Docetaxel for Advanced Non–Small Cell Lung Cancer: A Multicenter Retrospective Cohort Study," led by Satoshi Tanizaki of the Osaka General Medical Center, Japan, provided to you by Medscape. The study has not been peer reviewed. The full text can be found at researchsquare.com.
M. Alexander Otto is a physician assistant with a master's degree in medical science and a journalism degree from Newhouse. He is an award-winning medical journalist who has worked for several major news outlets before joining Medscape and also an MIT Knight Science Journalism fellow. Email: aotto@mdedge.com.
For more news, follow Medscape on Facebook, Twitter, Instagram, and YouTube.