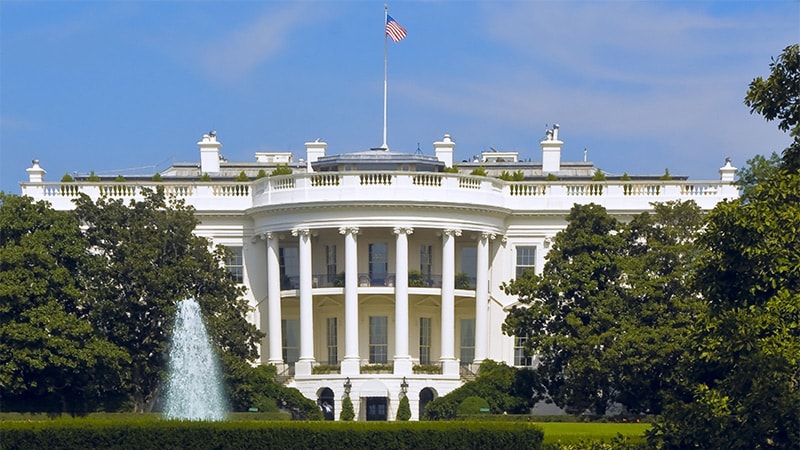 The Biden administration is asking Congress for $47 billion to fund response efforts for "four critical needs" — COVID-19, monkeypox, natural disaster recovery and Ukraine support, according to ABC News.
The White House request is tied to the next government funding bill, which would keep federal operations running after Sept. 30. Biden administration officials said the request would be a bridge through the first quarter of fiscal year 2023, which covers October through December this year.
"All of the requests in here meet urgent funding needs," an administration official told reporters on Friday.
"It is our responsibility to tell Congress what we need in order to meet these critical needs," the official said. "These have had bipartisan support in the past, and we fully expect Congress to work with us to reach a resolution on all of them."
At the same time, parts of the request will likely meet some resistance, ABC News reported. For months, Democrats have pushed for supplemental funding for COVID-19, yet Republicans have been generally opposed to putting more dollars toward emergency response efforts.
The largest portion of the funding request would go to public health efforts. The Biden administration is asking for $22.4 billion for COVID-19 tests, vaccines, treatments, and personal protective equipment. Part of the money would go toward "next-generation" research focused on new vaccines and future variants, as well as services for long COVID treatment.
On Friday, Sept. 2, the federal government suspended its program for Americans to order free, at-home COVID tests. More than 600 million tests have been sent to U.S. households since the beginning of January, ABC News reported. The program will remain paused until new funding is approved or COVID-19 infections surge again.
The White House funding request also includes money to address the monkeypox outbreak. The U.S. leads the world in cases, with 19,465 confirmed cases among the 52,000 cases reported globally, according to the latest CDC data. The Biden administration is asking for $3.9 billion for tests, vaccines, treatments, and operational support, as well as $600 million to prevent the global spread of monkeypox.
"This funding will also help ensure the United States is at the front of the line for the best tools to fight any possible future outbreak," Shalanda Young, director of the Office of Management and Budget, wrote in a statement.
After public health, the second largest portion of the funding request would go toward support for Ukraine, ABC News reported. The Biden administration is asking for $11.7 billion to provide Ukraine with military equipment and intelligence gathering, as well as direct budget assistance for Ukraine's government. An additional $2 billion would go to domestic energy-related issues related to the conflict.
Another major portion of the funding request is intended for natural disasters in the U.S., ABC News reported. The Biden administration is asking for $6.5 billion to go to the Federal Emergency Management Agency Disaster Relief Fund to help with crises related to heat waves, wildfires, droughts, flooding, and extreme weather, including major disasters in California, Kentucky, Louisiana, and Texas. Funds would also go to farmers who are facing challenges and local governments that need to strengthen their electric grids.
"This administration will continue to work with members of both parties in Congress to meet these critical needs for the American people," Young said. "We look forward to reaching a bipartisan funding agreement that advances national priorities in the coming fiscal year."
Sources
ABC News: "White House asks Congress for $47 billion for COVID, Ukraine, monkeypox, natural disasters."
White House: "FY 2023 Continuing Resolution (CR) Appropriations Issues." "Meeting Critical Needs for the American People in the New Fiscal Year."
CDC: "2022 Monkeypox Outbreak Global Map, updated Sept. 1, 2022."