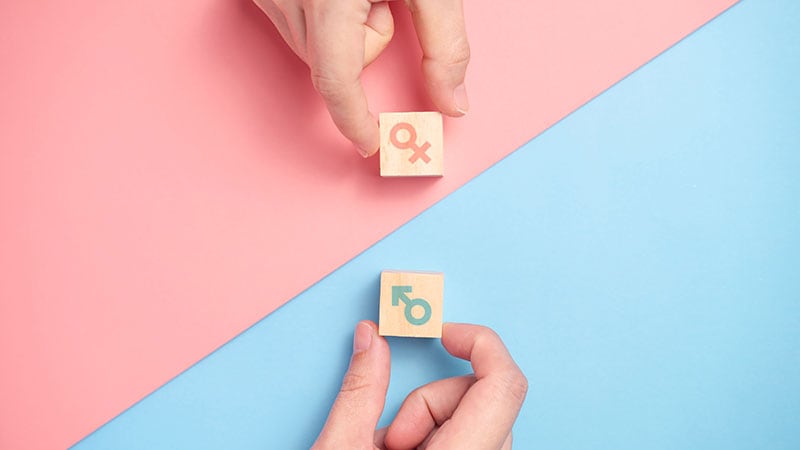 Among patients with cancer, women are more likely than men to feel dissatisfied with their medical care and also more likely to report cancer care-related challenges, according to results from an American Cancer Society Action Network (ACS CAN) Survivor View survey.
For example, women who responded were more likely to report that their symptoms are not taken seriously and that they have to prove their symptoms to providers, the survey results showed.
Overall, 84% of respondents reported feeling "very confident" in the quality of their care, but women were twice as likely as men (14% vs. 7%) to feel only "somewhat confident" in the quality of their care.
Furthermore, women who were diagnosed with cancer after experiencing symptoms were more likely than men to report feeling that their symptoms were not taken "very seriously" (31% vs. 21%) and not taken seriously "at all" (8% vs. 1%).
The survey was conducted online August 27 to September 12 and included 1236 adults who had been diagnosed and/or treated for cancer within the last 7 years.
Respondents described dissatisfaction with cancer care in a number of ways:
12% felt their symptoms were ignored or dismissed

11% said they had to push for tests that their providers were hesitant to order

9% said they consulted with multiple providers before receiving a diagnosis

7% felt their pain was not taken seriously
Women more often reported that they had to prove their symptoms to a skeptical clinician (8%) and that the clinician suggested they needed mental health support rather than medical care (3%).
Women were twice as likely to say that they had to report their symptoms to their provider at least five times before receiving care that led to their cancer diagnosis (6% vs. 3%).
"Having to prove your symptoms or bring them up repeatedly in order to get a diagnosis is a burden no cancer patient should face," Lisa Lacasse, MBA, president of ACS CAN stated in a press release. "We need to make sure people's symptoms are taken seriously and all cancer patients — regardless of gender — receive high quality and respectful care."
About a third of respondents said they sought additional care, such as a second opinion or additional testing, because they felt their symptoms were initially dismissed. Of those, 48% overall said they received a cancer diagnosis or corrected cancer diagnosis as a result of that additional care; women were three times more likely than men to report that their diagnosis changed after seeking additional care when feeling as though concerns were not taken seriously.
Another 17% who felt they needed such follow-up care did not seek it, citing concerns about cost or insurance coverage. Women were twice as likely as men to report foregoing seeking additional care because of cost or coverage concerns.
Lacasse suggested that having patient navigators to help answer questions and listen to patient concerns would an important step toward improving equitable cancer care.
She also urged healthcare professionals to "consider and correct any possible gender bias in how they treat patients."
"To do otherwise risks needless suffering and delayed diagnosis, which could result in avoidable death from this disease," she added.
American Cancer Society Cancer Action Network (ACS CAN). September 2022. Survivor Views Survey
Sharon Worcester, MA, is an award-winning medical journalist based in Birmingham, Alabama, writing for Medscape, MDedge, and other affiliate sites. She currently covers oncology, but she has also written on a variety of other medical specialties and healthcare topics. She can be reached at sworcester@mdedge.com or on Twitter: @SW_MedReporter