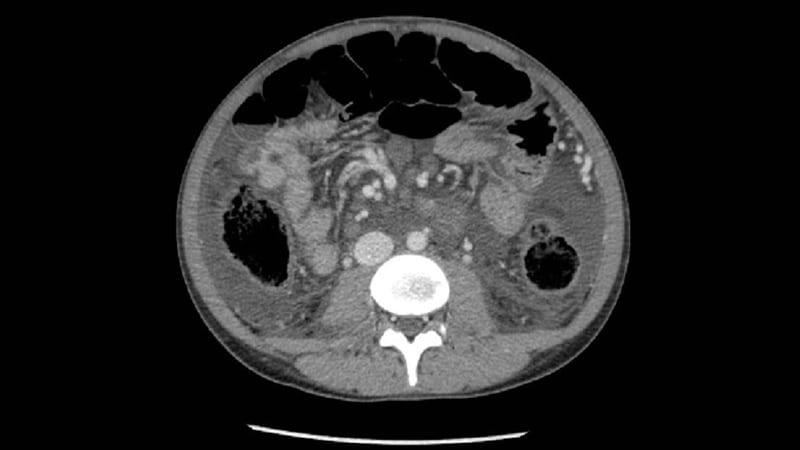 The US Food and Drug Administration (FDA) has approved odevixibat (Bylvay, Albireo Pharma), the first treatment for pruritus associated with all types of progressive familial intrahepatic cholestasis (PFIC).
PFIC is a rare disorder affecting an estimated one to two people per 100,000. The disorder usually appears within the first few months of life and causes progressive, life-threatening liver disease, often leading to cirrhosis and liver failure before age 10 years.
In PFIC, liver cells are unable to drain bile acids into the bile, leading to the buildup of toxic substances in the liver. While the precise cause of severe itching in patients with PFIC is unknown, it may involve increased levels of bile acids in the body and skin.
Odevixibat is a potent, nonsystemic ileal bile acid transport inhibitor that does not need refrigeration and is given as a once-daily capsule or opened and sprinkled onto soft foods, the company said in a news release announcing the approval.
There are at least three types of PFIC; all are inherited genetic conditions caused by gene mutations. Odevixibat is indicated to treat all subtypes.
"Treating children with PFIC can be difficult and frustrating given the current treatment options. Bylvay gives us a nonsurgical option and will change how we treat PFIC," Richard Thompson, MD, principal investigator for the two trials that led to the approval, said in the news release.
"With this approval, my colleagues and I now have the opportunity to revisit how PFIC patients are being managed and we are hopeful for better outcomes for these children," said Thompson, professor of molecular hepatology at King's College London, UK.
The approval of odevixibat was supported by data from the PEDFIC 1 and PEDFIC 2 trials.
PEDFIC 1 enrolled 62 children with PFIC and severe itching, with 20 assigned to placebo and 42 to odevixibat, given once daily with a meal in the morning. Odevixibat met both of its primary endpoints, with the drug improving pruritus (P = .004) and reducing serum bile acid responses (P = .003).
In PEDFIC 2, a long-term, open-label extension study, the effects of odevixibat on pruritis and serum bile acids were sustained up to 48 weeks.
Odevixibat was well tolerated in both trials, with the most common treatment-related gastrointestinal adverse events being diarrhea/frequent stools. There were no serious treatment-related adverse events.
Children taking the drug should undergo liver test monitoring periodically during treatment, the FDA said when announcing the approval. Odevixibat may affect absorption of fat-soluble vitamins such as A, D, E, and K. Patients should be monitored for fat-soluble vitamin deficiency while taking the drug.
Full prescribing information is available online.
"Until now invasive surgery was the only approved treatment option. With the approval of Bylvay, parents may find hope in having a less invasive treatment option available," Emily Ventura, leader of the PFIC Advocacy and Resource Network and mother to a child with PFIC, said in the news release.
The company said it will launch odevixibat "immediately" to accelerate availability for patients and families affected by PFIC.
Odevixibat is also being studied in other rare pediatric cholestatic liver diseases, including biliary atresia and Alagille syndrome.
Follow Medscape on Facebook, Twitter, Instagram, and YouTube.