LGBTQ+ people in academic medicine are doing the legwork ― showing up at conferences, speaking, presenting, and educating ― but rarely are they paid for their time and expertise.
Often being the only LGBTQ+ people in their respective spaces, there isn't anyone else to do it, so it is expected of them. It's part of the reason why Hannah Locke, MD, is leaving the current ob/gyn practice she works for. Locke shared her rationale at Indiana University's recent LGBTQ+ Virtual Healthcare Conference.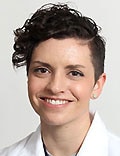 "I think one way to make the hard work be not such a burden is to make sure that you don't only have one queer person on your faculty," said Locke, an assistant professor of clinical obstetrics and gynecology at Indiana University. She is also on the Indiana University School of Medicine LGBTQ Healthcare Committee. Locke has run into problems with this in the private practice she works for.
"That's what has been exhausting for me. I am 'the gay' in the ob/gyn department. Any time there is any medical student who wants to be mentored on the topic or any time there is a lecture or somebody wants to do a research project — literally anything — I get a bazillion emails a day with requests for me to do some form of unpaid labor to better the environment."
It can be hard for LGBTQ+ faculty to say no to helping out, as it can truly better the working environment, and it's important to educate cisgender and heterosexual faculty on LGBTQ+ healthcare. But, as Locke suggests, LGBTQ+ faculty who are putting in a lot of this type of work should be given a title, compensation, and protected time with which to educate and lecture.
Tasking — Not Overtasking — the Right Voices
Family medicine physician Bobby McClowry, MD, had a similar experience. McClowry, the interim campus associate dean for student affairs, diversity, and inclusion at the Augusta University/University of Georgia Medical Partnership, explained that he had been working for a health system that began rolling out a new and more inclusive part of its electronic health records. As the only out and openly gay physician who was providing LGBTQ+ care, McClowry was asked to travel to and train hospital staff on how to use the system.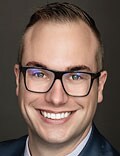 "[They] asked me to go to every hospital and train across eight hospitals, and it was a lot. Uncompensated, of course. And if I fell behind on my other responsibilities because it was something I'm passionate about, that wasn't okay," McClowry said.
As a result, McClowry makes a point to compensate outside speakers in his campus role. Another approach McClowry is using on his campus is through the creation of a diversity council that is "multigenerational." This includes not only institution faculty and staff but students and trainees as well.
This multigenerational approach can be more successful than an organization of only students, said E. Vanessa Spearman-McCarthy, MD. Spearman-McCarthy is the associate dean for learner diversity, equity, and inclusion at the Medical College of Georgia at Augusta University and is an associate professor in the Departments of Internal Medicine and Psychiatry.
"I think if you have one group, sometimes that can set that group up for failure," Spearman-McCarthy said. "A lot of medical schools use students as a kind of front, but then you get back into the same situation of taxing them. The school says, 'Oh, we can do this if the students say so,' but I've worked with the students, and the students say, 'You know, we're tired of having to be the voice and carry the load.' "
Creating these types of councils and partnerships are important for medical schools, the panel members discussed, not just with its own students and staff but also with community members, such as local LGBTQ+ organizations and with community members who hold local positions of power.
Lara M. Stepleman, PhD, the associate dean for faculty success and inclusive excellence at the Medical College of Georgia at Augusta University, explained the importance of forming close relationships with community members who can ensure the longevity of inclusivity movements: "Grassroots movements often die when those community members leave, so you have to embed it into the leadership," she said.
By forming these relationships, pressure is taken off of the often-singular, openly LGBTQ+ staff member, creating a more sustainable way to commit to diversity, equity, and inclusion that doesn't wear people out or overrely on their emotional labor.
In the current climate of diversity, equity, and inclusion in medicine and medical schools, LGBTQ+ people are often expected to do most of the laborious and time-consuming work of educating, the panel explained, and currently, the best solution is to take care of the people who are doing that work so they can continue doing it. This is done by protecting their time, energy, and health.
"That's the barrier. Take care of us," Locke said. "Take care of us, those of us who are doing this work, so that we can keep doing this work."
For more news, follow Medscape on Facebook, Twitter, Instagram, and YouTube.