Prostate cancer disproportionately affects Black and Latinx men, but it can be a challenge to find Black and Brown faces in online content about the disease, researchers reported March 1 in The Journal of Urology.
The findings, by a group at NYU Langone Health in New York City, come at a time when Americans overall are reporting a growing lack of confidence in their physicians.
At the same time, the use of social media and conventional online resources to search for health information is surging and misinformation is rampant. The lack of representation online could undermine the ability of Black and Latinx men with prostate cancer to make well-informed choices about their care, according to the researchers.
The new findings are "very important because shared decision-making is central to prostate cancer care," said Stacy Loeb, MD, a urologist at NYU Langone Health and Manhattan Veterans Affairs, who led the study. "Online information is increasingly used by patients and their families but falls short in terms of quality, readability, and diversity of representation."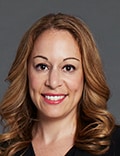 Black men have the highest incidence of and mortality from prostate cancer, as well as worse quality of life and more regrets after treatment than men from other racial and ethnic groups in this country, Loeb said. Latinx men also have a higher risk of prostate cancer diagnosis at a later stage and are less likely to receive guideline-concordant care, she added.
Loeb and her colleagues surveyed major websites through Google search and posts to YouTube, obtaining 150 websites and 150 videos covering prostate cancer.
The content came from a wide variety of English-language sources, including individual hospitals and healthcare systems, educational and media groups, cancer organizations, and patient advocacy groups. People featured in the content included patients as well as family members, healthcare providers, and scientists.
The researchers found that among 81 websites and 127 videos about prostate cancer, 30 (37%) and 31 (24.4%), respectively, showed people who appeared to be Black. Only eight (9.9%) websites and seven videos (5.5%) depicted people of apparent Latinx ethnicity.
Of the 1526 people shown in the websites and videos in total, 141 (9.2%) were perceived to be Black, 124 (8.1%) were Asian, 836 (54.8%) were white, 0 were mixed race, and 425 (27.9%) were of indeterminate ethnicity. Ethnicity was perceived as Latinx for 15 (1%).
"Few websites or videos had Black or Latinx representation and high-quality, understandable, and actionable information," Loeb added. "Further, none with Black or Latinx representation was also at a recommended reading level for consumer health information."
Racial and ethnic disparities were addressed in 22 (27.2%) websites and 22 (17.3%) YouTube videos. Most (70.5%) discussed disparities in risk. No significant differences were observed in quality, amount of misinformation, commercial bias, or discussion of disparities in content with and without Black or Latinx representation.
Loeb said the NYU study is the first to examine perceived racial/ethnic representation in online content about prostate cancer. "Although identification and racial concordance have been associated with positive message evaluation and trust in health information among health consumers in other contexts to our knowledge this has not been previously studied in conjunction with prostate cancer content," she said.
Samuel Washington III, MD, MAS, assistant professor of urology at the University of California, San Francisco, and co-author of an editorial accompanying the journal article, said the study "highlights two very important aspects of the current state of online prostate cancer content: that few sources appear to be reliably accurate and even fewer are created with the specific inclusion of or focus on Black and Latinx men."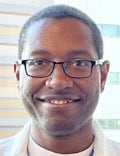 Diversity in internet communications "most certainly can impact treatment decisions by addressing concerns and questions that may be more prevalent in specific groups," Washington told Medscape. "I think this study shows how much work is still left to improve the delivery and accuracy of the current prostate cancer online content to promote effective dissemination."
Washington said that until patient and community engagement becomes the norm, the situation is unlikely to improve.
Loeb said her group now is conducting a trial to determine how different attributes of these online communications influence the perceptions of lay health consumers about prostate cancer. The results of the follow-up study should be available later this year, she said.
Funding for the study came from the US Department of Defense Health Disparity Research Award, the Prostate Cancer Foundation, and the Edward Blank and Sharon Cosloy-Blank Family Foundation. The researchers disclosed no relevant financial relationships.
J Urol. 2022;207:559-564, 496-497. Full text, Editorial
Howard Wolinsky is a medical writer in Chicago.
For more news, follow Medscape on Facebook, Twitter, Instagram, and YouTube.