Women who become pregnant during in vitro fertilization (IVF) from previously frozen embryos have a significantly higher chance of developing hypertensive disorders such as preeclampsia than do women who become pregnant through natural conception, researchers have found.
The new findings come from a study presented at the 2022 annual meeting of the European Society of Human Reproduction and Embryology. In the study, which will soon to be published in Hypertension, researchers analyzed more than 4.5 million pregnancies from Denmark, Norway, and Sweden.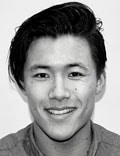 "Our findings are significant because frozen embryo transfers are increasingly common all over the world, partly due to the elective freezing of all embryos," said Sindre Hoff Petersen, PhD, a fellow in the Department of Public Health and Nursing at the Norwegian University of Science and Technology in Trondheim, who led the study.
More than 320,000 IVF procedures were performed in the United States in 2020, according to preliminary data from the Centers for Disease Control and Prevention. Of those, more than 123,000 eggs or embryos were frozen for future use.
The use of assisted reproductive technology, which includes IVF, has more than doubled during the past decade, the CDC reports. Roughly 2% of all babies born in the United States each year are conceived through assisted reproductive technology.
Petersen and his colleagues compared maternal complications in sibling pregnancies. Women who became pregnant following the transfer of a frozen embryo were 74% more likely to develop a hypertensive disorder than women who became pregnant following natural conception (7.4% vs 4.3%; adjusted odds ratio, 1.74; 95% CI, P < .001). The difference was even higher with respect to sibling births: women who became pregnant using frozen embryos were 102% more likely than women who became pregnant using natural conception to develop a hypertensive disorder (adjusted odds ratio 2.02; 95% CI, 1.72 – 2.39, P < .001).
The researchers found no difference in the risk of hypertensive disorders between women who used fresh embryos during IVF and women who used natural conception (5.9% vs 4.3%, 95% CI, P = .382).
"When we find that the association between frozen embryo transfer and hypertensive disorders in pregnancy persists in sibling comparisons, we believe we have strong indications that treatment factors might in fact contribute to the higher risk," Petersen told Medscape Medical News.
Women in the study who became pregnant after natural conception had a 4.3% chance of developing hypertensive disorders. That effect persisted after controlling for maternal body mass index, smoking, and time between deliveries, he said.
The findings can add to discussions between patients and doctors on the potential benefits and harms of freezing embryos on an elective basis if there is no clinical indication, Petersen said. The frozen method is most often used to transfer a single embryo in order to reduce the incidence of multiple pregnancies, such as twins and triplets, which in turn reduces pregnancy complications.
"The vast majority of IVF pregnancies, including frozen embryo transfer, are healthy and uncomplicated, and both short- and long-term outcomes for both the mother and the children are very reassuring," Petersen said.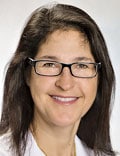 Women who become pregnant through use of frozen embryos should be more closely monitored for potential hypertensive disorders, although more work is needed to determine the reasons for the association, said Elizabeth S. Ginsburg, MD, at Brigham and Women's Hospital and professor of obstetrics, gynecology, and reproductive biology at Harvard Medical School.
"This is something general ob-gyns need to be aware of, but it's not clear which subpopulations of patients are going to be affected," Ginsburg said. "More investigation is needed to determine if this is caused by the way the uterus is readied for the embryo transfer or if it's patient population etiology."
Some studies have suggested that the absence of a hormone-producing cyst, which forms on the ovary during each menstrual cycle, could explain the link between frozen embryo transfer and heightened preeclampsia risk.
Petersen and Ginsburg reported no relevant financial relationships.
38th Annual Meeting of the European Society of Human Reproduction and Embryology: Abstract, presented July 6, 2022.
Olivia Dimmer is a Chicago-based journalist whose work has previously appeared in The Oregonian, The Sun Sentinel, and on MLive.com.
For more news, follow Medscape on Facebook, Twitter, Instagram, and YouTube.