Single ulcers, anal lesions, and mouth sores are all unique symptoms of the current monkeypox outbreak, according to the largest international monkeypox case series to date. These findings underscore the need to broaden case definitions for the disease, researchers say.
"While we expected various skin problems and rashes, we also found that one in ten people had only a single skin lesion in the genital area, and 15% had anal and/or rectal pain," John Thornhill, MD, PhD, the lead author of the research, said in a press release. Thornhill is a consultant physician in sexual health and HIV and a clinical senior lecturer at Barts NHS Health Trust and Queen Mary University of London. "These different presentations highlight that monkeypox infections could be missed or easily confused with common sexually transmitted infections such as syphilis or herpes," he said.
Since April 2022, more than 15,000 cases of monkeypox have been reported in 66 countries where the virus was previously not known to be present. The virus, a less severe cousin of smallpox, is endemic to areas of Central and West Africa. In the current outbreak, infections have overwhelmingly been found in men who have sex with men.
In a study published July 21 in The New England Journal of Medicine, researchers reported clinical details and outcomes of 528 monkeypox infections across 16 countries. All the cases were diagnosed between April 27 and June 24, 2022. Ninety-five percent of the cases were suspected to have been transmitted through sexual activity, 98% of patients identified as gay or bisexual men, and 75% of the patients were White. The median age of patients in this case series was 38 years, and 90% of infections occurred in Europe. Forty-one percent of patients were HIV-positive, and 96% of these individuals were receiving antiretroviral therapy. Among patients whose HIV status was negative or unknown, 57% reported using preexposure prophylaxis against HIV. About 3 in 10 (29%) individuals tested positive for concurrent sexually transmitted infections.
Nearly 3 out of 4 patients (73%) had anogenital lesions, and 41% had mucosal lesions. Fifty-four patients had one genital lesion, and 64% had fewer than 10 lesions in total. Fever (62%), swollen lymph nodes (56%), lethargy (41%), and myalgia (31%) were commonly reported symptoms prior to the development of the rash. Seventy patients (13%) required hospitalization, most commonly for severe anorectal pain and soft-tissue superinfection. Just 5% of patients received monkeypox-specific treatment: intravenous or topical cidofovir (2%), tecovirimat (2%), and vaccinia immune globulin (<1%).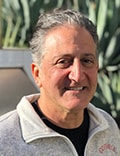 The study "importantly reinforces our current understanding that the overwhelming majority of cases have been sexually associated, predominantly in men who have sex with men," said Jeffrey Klausner, MD, PhD, an infectious disease specialist at the Keck School of Medicine at the University of Southern California, Los Angeles, in an interview with Medscape Medical News. He was not involved with the research. "Anyone can get monkeypox, but it is most effectively spread through what we call dense networks — where there is a frequent, close personal contact," he said. "It just happens that gay men and other men who have sex with men have some of those networks."
The fact that most lesions are present in the genital and anal region — which is unique to this outbreak — points to transmission of the infection during intimate contact, he noted. Still, there is not enough evidence to suggest that monkeypox is spread through sexual transmission. While most semen samples in the study tested positive for monkeypox viral DNA, it is not known whether there is enough virus present to cause transmission, Thornhill said. He noted that more research is needed.
Klausner also emphasized the importance of developing new tests to diagnose monkeypox earlier to prevent spread. The lab test for monkeypox requires a swab from a lesion, but this study showed that most patients had notable symptoms prior to developing the standard rash or lesions, he said. Reliable tests using saliva or throat swabs could help detect infections faster, he noted. Patients are thought to be most contagious when they develop lesions, Klausner said, so diagnosing patients before this stage would allow them to be isolated sooner.
The California-based lab company Flow Health announced a saliva-based PCR test for monkeypox on July 9, although the US Food and Drug Administration (FDA) cautioned that test results from other sample types beside lesion swabs may be inaccurate. "The FDA is not aware of clinical data supporting the use of other sample types, such as blood or saliva, for monkeypox virus testing," the agency said in a statement on July 15. "Testing samples not taken from a lesion may lead to false test results."
Klausner reports no relevant financial relationships.
For more news, follow Medscape on Facebook, Twitter, Instagram, and YouTube.