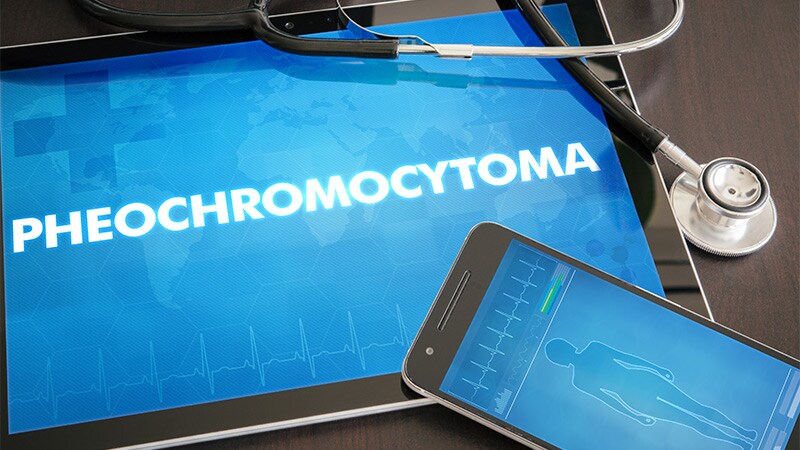 The study covered in this summary was published on researchsquare.com as a preprint that has not yet been peer reviewed.
Key Takeaways
Researchers conducted a retrospective study that involved 524 patients at a single center in China. The patients underwent surgical removal of a pheochromocytoma, a rare neuroendocrine tumor in the adrenal gland that overproduces epinephrine and norepinephrine and can lead to acute cardiovascular events under stress conditions.

The authors identified clinical characteristics that distinguished the 31% of patients who were normotensive from the 69% with hypertension.

Compared with the hypertensive patients with pheochromocytoma, those with pheochromocytoma who were normotensive had the following characteristics:

They were younger.

They had had their pheochromocytoma for a shorter time.

They were more likely to have an extra-adrenal pheochromocytoma.

Their blood glucose levels were lower and they were less likely to have diabetes.

Their white blood cell counts and platelet counts were lower.

Their blood norepinephrine levels were lower, and their tumors were smaller.
Why This Matters
Typical symptoms of pheochromocytoma are hypertension, headaches, sweating, and weight loss. The study found that 31% of patients with pheochromocytoma did not have hypertension, which could lead to missed or delayed diagnosis of people with a pheochromocytoma.

Recognition that pheochromocytoma can occur without hypertension could lead to earlier diagnoses, which could potentially avoid complications such as sudden cardiovascular and cerebrovascular events.
Study Design
The study included 524 consecutive patients who underwent surgical removal of pheochromocytoma from January 2009 to July 2018 at a single center. The researchers analyzed medical charts to compare blood test values, tumor characteristics, and other measures between the patients with hypertension and those with normal blood pressure levels.
Key Results
The average age of the patients was 46 years; 56% were women. The mean size of the patients' tumors was 5.39 cm. For both groups of patients, the body mass index was similar (~22 kg/m2).

The hypertensive patients were significantly older than those with normotension, with a mean age of 47 compared with 44 years. The duration during which the hypertensive patients had pheochromocytoma prior to undergoing surgery was significantly longer, at a mean of 53 months compared with 24 months.

Significantly more patients with hypertension had diabetes compared to those with normotension, at 25% vs 7%. Among those with hypertension, mean serum levels of norepinephrine and glucose were significantly higher, as were the white blood cell and platelet counts.
Limitations
The researchers did not have data on urine catecholamine levels for many patients.

The study did not investigate genetic differences between the patients with hypertension and those with normotension.
Disclosures
This is a summary of a preprint research study, "The Clinical Differences Between Patients With Pheochromocytoma With Hypertension and Those With Normotension," written by researchers from Sichuan University West China Hospital, Chengdu, China, published on Research Square, and provided to you by Medscape. The report has not yet been peer reviewed. The full text can be found on researchsquare.com.
For more news, follow Medscape on Facebook, Twitter, Instagram, and YouTube.