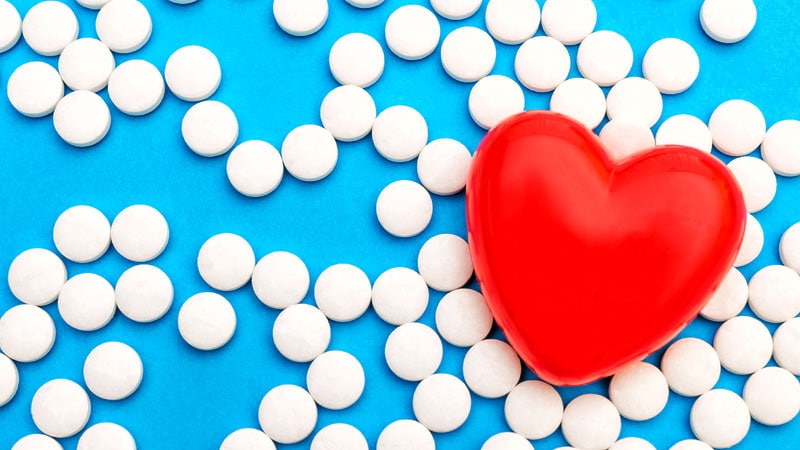 Gastroenterologists concerned over the management of anticoagulant and antiplatelet drugs during gastrointestinal (GI) procedures now have new guidance in the first set of recommendations to be published in more than 5 years.
Developed jointly by the American College of Gastroenterology (ACG) and the Canadian Association of Gastroenterology (CAG), the guidelines address acute GI bleeding and elective endoscopy and set out when to continue, hold, and resume antithrombotic agents.
Since the last set of recommendations in 2015, there have been important advances, which led to several changes in the best-practice recommendations, lead author Neena S. Abraham, MD, Division of Gastroenterology and Hepatology, Mayo Clinic, Scottsdale, Arizona, told Medscape Medical News.
The guidelines were published online in the American Journal of Gastroenterology.
In developing them, "we needed an approach that was as evidence based as possible, yet pragmatic enough to keep the patients who need these cardiac drugs safe while we do our job in gastroenterology," Abraham said.
To help clinicians follow the recommendations within each clinical context, the authors devised a dissemination tool that accompanies the guideline. Alongside explanations of the individual recommendations are a series of algorithms to guide clinical decision-making in common scenarios encountered by clinicians.
According to Abraham, they introduced the dissemination tool because of the nature of how they developed the guidelines, in which they followed a very strict approach; for that reason, a lot of the clinical context that clinicians might need to put the guidelines into practice could not be provided. The dissemination tool is intended to assist in filling those gaps, she added.
Focused, Pragmatic Guidelines
A panel that was convened by the ACG and CAG reviewed randomized controlled trials, controlled or uncontrolled observational studies, and systematic reviews of any study design published on the Medline, Embase, and CENTRAL databases between 1995 and 2020.
They focused on studies of patients who received anticoagulants or antiplatelet drugs and were hospitalized or under observation with acute GI bleeding or who were undergoing inpatient or outpatient elective GI endoscopic procedures.
Following the Grading of Recommendations, Assessment, Development and Evaluations (GRADE) approach, they sought to address the following:
Temporary interruption of anticoagulant and antiplatelet drugs;

Reversal of anticoagulant and antiplatelet drugs;

Periprocedural heparin bridging; and

Postprocedural resumption of anticoagulant and antiplatelet drugs.
In the setting of acute GI bleeding, the authors suggest against giving fresh frozen plasma or vitamin K for patients who are taking warfarin, instead recommending, if needed, prothrombin complex concentrate (PCC).
For patients receiving direct oral anticoagulants (DOACs), PCC administration is not recommended.
For those taking dabigatran, the authors suggest against the administration of idarucizumab.
Similarly, patients taking rivaroxaban or apixaban should not be administered andexanet alfa, and those taking antiplatelet agents should not receive platelet transfusions.
For patients receiving cardiac acetylsalicylic acid (ASA) for secondary prevention, the authors suggest against withholding it, but if the drug regimen has been interrupted, they suggest resumption on the day hemostasis is endoscopically confirmed.
In the context of elective endoscopy, the authors recommend the continuation of warfarin for patients who are already taking it, as opposed to a temporary interruption of 1–7 days. However, if it is being withheld for procedures in which there is high risk of GI bleeding, they recommend against bridging anticoagulation unless the patient has a mechanical heart valve.
For patients taking DOACs, the recommendation is to temporarily interrupt the regimen. Patients receiving dual antiplatelet therapy for secondary prevention should continue taking ASA, and the P2Y12 receptor inhibitor should be temporarily stopped.
If the patient is taking cardiac ASA monotherapy for secondary prevention, the authors suggest against its interruption.
Areas in which there was insufficient evidence to make a recommendation included the administration of PCC rather than placebo for patients taking warfarin with acute GI bleeding and, in the setting of elective endoscopy, the continuation or temporary interruption of P2Y12 receptor inhibitors for those taking the drugs as monotherapy.
The authors also could not make a recommendation as to whether anticoagulants or P2Y12 receptor inhibitors should be resumed on the same day as an elective endoscopy or to wait 1–7 days.
"A Vexing Area in Clinical Practice"
Approached for comment, John Vargo, MD, MPH, director of enterprise endoscopy at Cleveland Clinic in Ohio, said that "this is a vexing area in clinical practice."
For patients who are to undergo an elective endoscopy or, even more seriously, for patients presenting with a GI bleed, there are questions over what to do about anticoagulants and other agents they may be taking and what could potentially happen if they are stopped, he added.
Vargo said that having a guideline such as this is a great start to tackling these commonplace problems and knowing exactly how to manage these patients.
He also added that a strength of the guideline is that it defines which endoscopic procedures are high risk and which are not.
"This is extremely important, because we see many patients who may only need to have an endoscopy with biopsy, and they have their agents stopped," Vargo said. "This guideline would tell us that it is okay to perform mucosal biopsies, while continuing with their drug regimen."
Also commenting, David A. Johnson, MD, professor of medicine and chief of gastroenterology at Eastern Virginia School of Medicine in Norfolk, said that the guidelines are a "fantastic contribution" that are going to "turn a lot of heads.
"The idea, somewhat pejorative, is that gastroenterologists always want anticoagulation or antiplatelets in the face of an acute GI bleed or in anticipation of an elective endoscopic intervention," he told Medscape Medical News. "This guideline shows that we do not generally do that."
Johnson also said that there is growing recognition that stopping anticoagulation and antiplatelet therapy can have consequences that may be worse than acute GI bleeding. These include thromboembolic or thrombotic events, and this is most important to consider for patients who recently started anticoagulants or antiplatelet agents, particularly those with cardiac stents.
Johnson added that if gastroenterologists need to withhold these agents, they need to do so through the prescriber. He underscored that gastroenterologists are not responsible for the organs to which the agents are being directed, and so they should not take the liability risk of stopping them without direct communication with and approval of the prescriber.
Guidelines Underline Series of Gaps in the Literature
Most of the recommendations are accompanied by statements that they are "conditional" and are accompanied by a "very low certainty of evidence."
The lack of good evidence, exposed by the rigors of the GRADE approach, was a problem that dogged the writing of the guideline in general.
According to Abraham, this problem affects gastroenterology in particular. The field lacks the large randomized controlled trials that are so rigorously carried out in other specialties, such as cardiology, which provide a lot of the high-quality evidence that drives recommendations, she said. She added that developing guidelines in gastroenterology using the GRADE approach means that a lot of the literature is automatically downgraded in quality.
Abraham believes that there are two main reasons for the lack of high-quality evidence in gastroenterology.
The first is that there are more pharmaceutical company–sponsored trials in cardiology. "Because of that, there are large networks of clinicians and investigators who collaborate together on research in cardiology and spawn multiple years of research and multiple publications," she said.
The second reason is that, although there is industry support for research in certain sectors of gastroenterology, such as inflammatory bowel disease or viral liver disease, that has not been the case for endoscopy-related literature. "So, we don't have a network of large groups of investigators and clinicians across North America to do this kind of work," said Abraham.
The ACG and CAG equally shared the cost of producing the guideline. Abraham reports no relevant financial relationships. The other guideline authors report relationships with Olympus Inc; Pendopharm Inc; Takeda; Pfizer; Sanofi; Leo Pharma; Bristol-Myers Squibb; Portola; Janssen; Medtronic; Optum; and AliveCor. Johnson reports no relevant financial relationships. Vargo was not able to respond to requests for conflicts of interest by press time.
Am J Gastroenterol. Published online March 17, 2022. Full text
For more news, follow Medscape on Facebook, Twitter, Instagram, and YouTube.