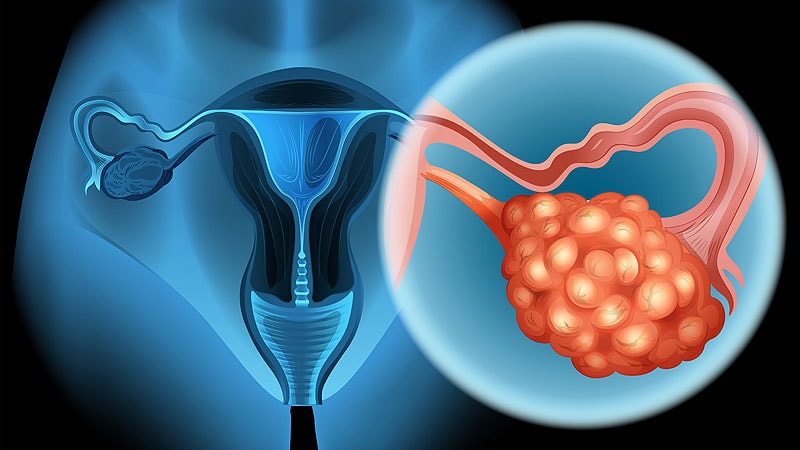 The study covered in this summary was published on researchsquare.com as a preprint and has not yet been peer reviewed.
Key Takeaways
Administering more than 600 µg/day of granulocyte-colony stimulating factor (G-CSF) prevents recurrence of febrile neutropenia during chemotherapy for gynecologic cancer.

Higher dosing does not increase side effects.
Why This Matters
This study is the first to evaluate therapeutic G-CSF to prevent recurrence of febrile neutropenia in gynecologic cancer.

Current guidelines do not specify the optimal dose or treatment duration for this indication.
Study Design
The researchers retrospectively reviewed the medical records of patients at Seoul National University Bundang Hospital who underwent chemotherapy to treat gynecologic cancer and experienced febrile neutropenia.

A total of 157 women met the inclusion criteria.

The authors compared characteristics of women who experienced a recurrence and those who did not to identify the optimal use of G-CSF as well as the predictors of febrile neutropenia recurrence.
Key Results
Forty-nine patients (31.2%) experienced febrile neutropenia recurrence.

On multiple regression analysis, several characteristics were independent risk factors for febrile neutropenia recurrence: age 55 years and older (hazard ratio [HR], 2.42), 0 to 1 prior lines of chemotherapy (HR, 4.01), and daily G-CSF doses of 600 µg or less (HR, 5.18).

On multivariate Cox regression, a daily dose of G-CSF 600 µg or less was the only independent risk factor for short recurrence-free survival of febrile neutropenia (HR, 4.75).

The finding held for the 129 women who continued chemotherapy after their initial febrile neutropenia event (HR, 4.95).

There was no increase in G-CSF side effects — bone pain, diarrhea, and deep vein thrombosis — with doses above 600 µg/day.
Limitations
Disease states and chemotherapy regimens varied across the study group.

Subjects included women who had prophylactic G-CSF before their initial febrile neutropenia event.

The methods of prophylactic G-CSF administration and outpatient checkup using complete blood cell counts differed among patients.
Disclosures
This is a summary of a preprint research study, "Maximum Daily Dose of G-CSF Is a Critical Factor for Preventing Recurrence of Febrile Neutropenia in Patients With Gynecologic Cancer: A Case-Control Study," led by Nam Kyeong Kim of Seoul National University in Korea. The study has not been peer reviewed. The full text can be found at researchsquare.com.
M. Alexander Otto is a physician assistant with a master's degree in medical science. He is an award-winning medical journalist who worked for several major news outlets before joining Medscape and is an MIT Knight Science Journalism fellow. Email: aotto@mdedge.com.
For more news, follow Medscape on Facebook, Twitter, Instagram, and YouTube.