Amazon is continuing to expand its presence in healthcare with the recent announcement that it plans to acquire US primary care organization One Medical in an all-cash deal of $3.9 billion.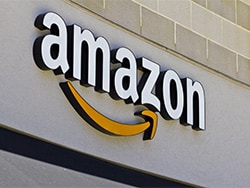 Membership-based One Medical offers its patients 24/7 access via virtual care as well as in-person services in 12 US cities, including Atlanta, Boston, Chicago, and Los Angeles. On its website, the company notes that it is powered by "intelligent uses of technology," such as a mobile app to schedule appointments, renew prescriptions, and message providers.
Amazon Health Services Senior Vice President Neil Lindsay expressed that healthcare has needed renovation for a long time and by acquiring One Medical, Amazon now has the power to transform the industry.
"Booking an appointment, waiting weeks or even months to be seen, taking time off work, driving to a clinic, finding a parking spot, waiting in the waiting room then the exam room for what is often a rushed few minutes with a doctor, then making another trip to the pharmacy — we see lots of opportunities to both improve the quality of the experience and give people back the valuable time in their days." Lindsay said in a statement announcing the acquisition.
The definitive merger serves as yet another example of the tech giant expanding its footprint in the healthcare industry. Amazon's foregoing acquisition in healthcare was PillPack in 2018, resulting in the launch of its own digital pharmacy in the US.
George Congdon, senior analyst at global research firm Third Bridge, called One Medical a "seamless fit" with Amazon's employer-focused telemedicine offering, Amazon Care, and its digital pharmacy.
"Amazon is looking to build out a holistic suite of healthcare services with a focus on consumer convenience at scale. Purchasing One Medical will expand the company's existing membership, while adding a key piece of the healthcare continuum as they look to increase their value proposition to employer-sponsored health plans." Congdon said in a statement.
In the Amazon press release, both organizations communicated the anticipated benefits for the healthcare industry after the merger.
"The opportunity to transform health care and improve outcomes by combining One Medical's human-centered and technology-powered model and exceptional team with Amazon's customer obsession, history of invention, and willingness to invest in the long-term is so exciting," said One Medical CEO Amir Dan Rubin. "There is an immense opportunity to make the health care experience more accessible, affordable, and even enjoyable for patients, providers, and payers. We look forward to innovating and expanding access to quality healthcare services, together."
Congdon noted that Amazon Care members will now have access to virtual and in-person primary physician care, as well as prescription delivery.
"As one of our experts put it, 'You had this visit, we wrote you this prescription. We're able to bill you for the prescription and the co-pay all on your Amazon card.' It'll all just be about seamless convenience," said Congdon.
Amazon did not announce whether the acquisition will benefit Amazon Care members exclusively or be available to the general public.
Completion of the acquisition is subject to regulatory approval as well as approval by One Medical's shareholders.
Frankie Rowland is an Atlanta-based freelance writer.
For more news, follow Medscape on Facebook, Twitter, Instagram, and YouTube