SAN DIEGO – At least 1,200 sex trafficking survivors per year in the United States would benefit from pro bono laser removal of branding tattoos during their recovery – although that number is likely far greater, according to the results of an online survey evaluating the need for and impact of tattoo removal in this population.
Sex trafficking involves the use of force, fraud, or coercion to compel another person to engage in commercial sex acts, and traffickers often brand their victims with tattoos that convey ownership, including tattoos of names, symbols, and barcodes. According to data from Polaris, a nonprofit organization that works to combat and prevent sex and labor trafficking in the United States, 16,658 sex trafficking victims were identified in the country in 2020, but tens of thousands go unreported.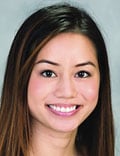 "Given the inherently covert nature of this crime, it is difficult to determine exact statistics," Emily L. Guo, MD, a cosmetic dermatologic surgery fellow at the Dermatology and Laser Surgery Center in Houston, said during a clinical abstract session at the annual meeting of the American Society for Laser Medicine and Surgery. "We have been working with sex trafficking survivors local to our practice in Houston providing pro bono tattoo removal, and we've observed how impactful that is in their recovery. We wanted to see if there was a national need for support of these survivors, allowing them to reclaim their lives."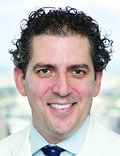 In collaboration with Elizabeth Kream, MD, a dermatology resident at the University of Illinois at Chicago, and Paul M. Friedman, MD, director of the Dermatology and Laser Surgery Center and the current ASLMS president, Guo conducted an online needs and impact survey regarding laser removal of branding tattoos. With assistance from the National Trafficking Sheltered Alliance, the researchers distributed the survey to U.S. organizations that support sex trafficking survivors. Representatives from 40 organizations responded to the survey. Most were based in the South (45%), followed by the West (20%) and Midwest (20%), and the Northeast (15%).
"On average, these programs support 81 survivors per year, which translates into 3,240 victims per year," Guo said. Survey respondents estimated that 47% of sex trafficking survivors had branding tattoos. Of those, 67% were in a stable situation that would make it possible to undergo tattoo removal.
On a scale of 1 to 10 with 10 being the highest, "pro bono removal of branding tattoos received a survivor impact recovery score of 9.2 by these respondents," Guo said. "Breaking down these numbers, there are at least 1,200 survivors per year who would benefit from tattoo removal during recovery. Qualitative responses to our survey echoed the same messages: There is a great need and a large impact for pro bono tattoo removal."
For example, one survey respondent wrote, "Thank you for being willing to remove tattoos, allowing them to feel as though they are no longer owned by their trafficker." Another wrote, "Erasing or revising the mark of her trafficker is a critical part of every survivor's recovery journey."
Sometimes branding tattoos are placed in highly visible locations. One sex trafficking survivor presented to Guo with a large dark blue tattoo above an eyebrow. "She shared with me that because the tattoo was so highly visible, nobody would offer her a job," Guo said. Another survivor had her trafficker's initial tattooed on her left ring finger. Yet another had a large tattoo on her forearm branded with her trafficker's name as well as the word cash, "indicating that she is source of money for him," she said, noting that on average, one sex trafficking victim generates about $100,000 per year for their trafficker.
Although there has been work published on recognition of branding tattoos in the medical community, including the difficulty in differentiating branding tattoos from voluntary tattoos, Friedman said that there have not been any studies evaluating the need and impact of laser branding tattoo removal in the recovery of sex trafficking survivors. Findings from the current survey "illuminate that the removal of branding tattoos is highly impactful on recovery and may be preferred over tattoo cover-ups," Friedman told this news organization.
"Furthermore, survivors frequently move during their recovery process, so a national partnership is essential to allowing survivors to continue the removal process wherever they may be."
The findings support a proposed ASLMS campaign that intends to connect sex trafficking survivors with board-certified physicians for pro bono removal of branding tattoos. "This will not only aid in survivors' recovery, but this work will also be beneficial to allow for an avenue to create a repository of sex trafficking tattoo images to improve branding tattoo identification competency among health care providers," Friedman said.
He acknowledged certain limitations of the survey, including the fact that "thorough and exact data collection regarding human trafficking is challenging given the inherently covert and underground nature of this crime." In addition, the study involved surveying organizations supporting sex trafficking survivors rather than the survivors themselves. However, he noted, "we felt for this initial study we wanted to be sensitive to the survivors."
In an interview at the meeting, one of the session moderators, Oge Onwudiwe, MD, a dermatologist who practices at AllPhases Dermatology in Alexandria, Va., said that pro bono laser removal of branding tattoos "is something that a lot of us can work on and do, and have an impact on. There's no reason why we shouldn't help. I can only imagine the psychological impact of having a daily reminder of that [in the form of a branding tattoo]. That's like PTSD every day almost. You have a trigger there."
Another session moderator, Eliot Battle, MD, CEO of Cultura Dermatology and Laser Center in Washington, is a board member of Innocents at Risk, a nonprofit that works to fight child exploitation and human trafficking. With pro bono laser removal of a branded tattoo, "this is not just a cosmetic correction you're making," Battle said. "It's so much deeper than that. It changes people's lives."
The researchers and Onwudiwe reported having no financial disclosures. Battle disclosed that he conducts research for Cynosure, and has received discounts from Cynosure, Cutera, Solta Medical, Lumenis, Be Inc., and Sciton.
This article originally appeared on MDedge.com, part of the Medscape Professional Network.