Oral tebipenem pivoxil hydrobromide (TBP-PI-HBr) offers a safe and effective strategy for treating patients with complicated urinary tract infections, according to a new study.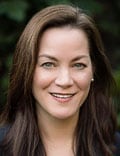 "No new oral antibiotic alternative has emerged to treat these conditions in more than 25 years," corresponding author Angela K. Talley, MD, said in an interview. The new research was published in the New England Journal of Medicine.
Patients with complicated urinary tract infection (cUTI), including acute pyelonephritis (AP), are often hospitalized and treated with intravenous therapy because of the lack of oral options, especially in cases of antibiotic-resistant pathogens, explained Talley, of Spero Therapeutics.
In their new phase 3, double-blind randomized trial, the researchers evaluated the safety and effectiveness of oral TBP-PI-HBr, compared with intravenous ertapenem in hospitalized patients with cUTIs or AP. Oral tebipenem is an investigational carbapenem with demonstrated activity against uropathogenic Enterobacterales, and it has shown effectiveness in animal models, the researchers noted in their paper.
Methods and Results
The researchers randomized 1,372 adult patients. The microbiologic intent-to-treat population included 449 patients who received TBP-PI-HBr (600 mg every 8 hours) and 419 who received ertapenem (1 g every 24 hours) for 7-10 days or up to 14 days for patients with bacteremia.
The primary endpoint was a composite of clinical cure and favorable microbiologic response, assessed at a test-of-cure visit on day 19. Clinical cure was defined as "complete resolution or clinically significant alleviation of baseline signs and symptoms of complicated urinary tract infection or acute pyelonephritis and no new symptoms, such that no further antimicrobial therapy was warranted," the researchers wrote. Microbiologic response was defined as a reduction to less than 103 CFU per milliliter in uropathogen levels from baseline at day 19.
Overall, the clinical response occurred in 58.8% of patients who received TBP-PI-HBr and 61.6% of those who received ertapenem at the test-of-cure visit.
Clinical cure rates were similar in the TBP-PI-HBr and ertapenem groups (93.1% vs. 93.6%) at the test-of-cure visit.
Both treatment groups showed similar responses to Enterobacterales pathogens at the test-of-cure visit (62.7% for TBP-PI-HBr and 65.2% for ertapenem).
Among patients with bacteremia at baseline, overall response rates were 72.3% and 66.0% for TBP-PI-HBr and ertapenem, respectively, at the test-of-cure visit, and 93.6% and 96.2%, respectively, at the end-of-treatment visit on or around day 25.
The overall incidence of adverse events was approximately 26% in both treatment groups. Most adverse events were mild or moderate in severity and did not limit treatment, the researchers wrote.
The mean age of the patients was 58.1 years; 46.1% were aged 65 and older, and 11.5% had bacteremia at baseline.
The study findings were limited by several factors, including the mandated 7- to 10-day course of antibiotics, which may not reflect the standard of care in other settings in the United States. The study's trial sites were located in the United States, South Africa, and Europe. The study population was primarily White and from Central and Eastern Europe. Other limitations included the randomization of patients before confirming the baseline pathogen, although this was done to limit potential confounding from previous antibiotics, the researchers noted.
Safety and Efficacy Support Application for Approval
"To our knowledge, this is the first head-to-head evaluation of an IV vs. an oral drug for the treatment of cUTI and acute pyelonephritis," Talley said in an interview.
"The findings demonstrate that almost all patients in the study achieved complete resolution of the signs and symptoms of their infection," she said.
TBP-PI-HBr has not been approved by the Food and Drug Administration, but a new drug application that included data from the current study was submitted to the FDA and is currently under review, Talley noted.
As for additional research, the current study was conducted in hospitalized patients, and the use of TBP-PI-HBr in the outpatient setting has not yet been evaluated, she said.
Approval and Use of Oral Carbapenem Will Change Practice
The current study is very important because it provides a viable and effective alternative form of antibiotic delivery for the patients with complicated UTI, Noel N. Deep, MD, emphasized in an interview.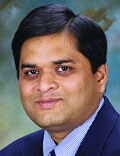 "Currently these patients have to be treated with IV carbapenem antibiotics either in a hospital or through a home health nurse," Deep, a general internist in group practice in Antigo, Wisc., explained.
Current IV strategies also carry the inherent risk associated with the insertion of an IV catheter that is left in place for several days or replaced periodically. "The oral antibiotic eliminates these risks and higher health care costs and provides a safer and equally efficacious option," Deep said.
In the current study, "I was definitely surprised at the effectiveness of the oral carbapenem," Deep said. "I am absolutely delighted with this new treatment option that physicians can now add to their armamentarium [assuming FDA approval] as we provide care to our patients," he said.
If approved, TBP-PI-HBr will definitely change the treatment spectrum for the multidrug-resistant bacterial UTIs, said Deep. "Carbapenems have continued to be effective and low antibiotic resistance to carbapenems has been recorded."
As for additional research, "I would like to see studies done in other ethnicities and different countries to ascertain the effectiveness of this antibiotic in those populations and against other bacterial strains with potentially different resistance mechanisms," Deep said.
The study was supported by Spero Therapeutics and the Department of Health and Human Services. Lead author Paul B. Eckburg, MD, of Stanford (Calif.) University, and Talley are employees of Spero Therapeutics. Deep had no financial conflicts to disclose, but serves on the editorial advisory board of Internal Medicine News.
This article originally appeared on MDedge.com, part of the Medscape Professional Network.